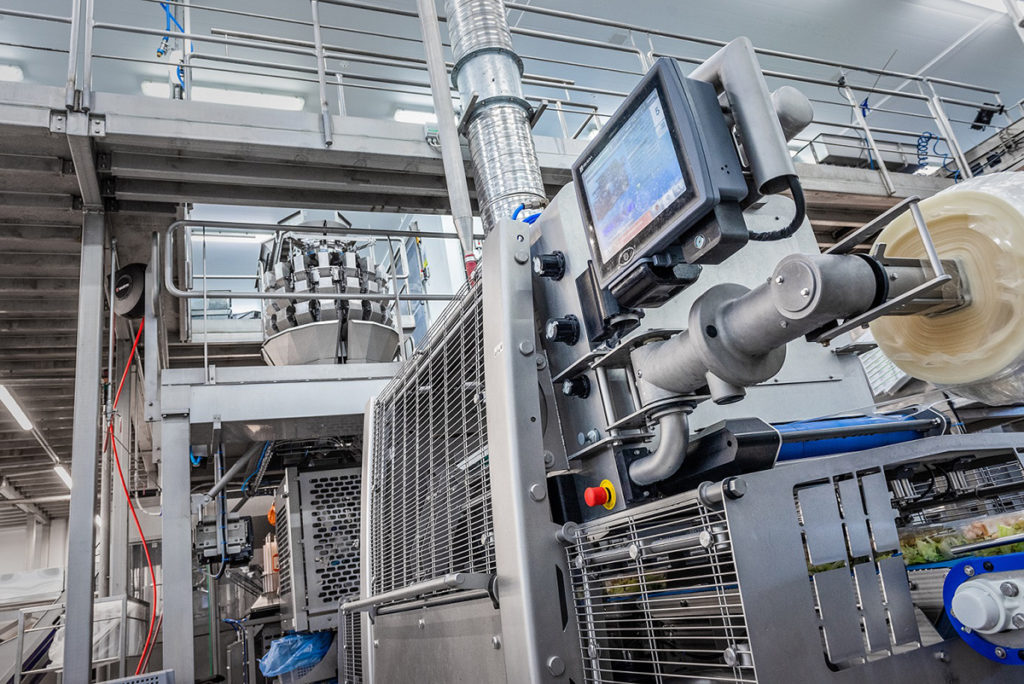 Smarter technology to help streamline operations, automate processes and provide valuable production data can deliver a critical competitive advantage to food businesses, explains Torsten Giese of Ishida Europe
THE impact of the coronavirus pandemic on all parts of our lives has been well documented. Among the various challenges faced by businesses were major increases in staff absenteeism along with the implications of having to introduce social distancing measures and restrict external visits.
That the food sector was largely able to overcome these obstacles and maintain production ideally demonstrates the benefits of increased automation and remote management of operations which many food manufacturers have already been implementing as part of Industry 4.0 and the establishment of the Smart Factory.
And as the economic recovery continues, the advantages of Industry 4.0 in terms of increased productivity and efficiencies throughout the factory will remain just as relevant in increasingly competitive markets.
Automation is of course not a new concept.  On food processing and packing lines, equipment suppliers have over the years developed and enhanced automated solutions for practically every task and integrated these processes so that machines communicate and work in conjunction with each other.
Automating systems helps to reduce manual operation and the interventions required, which in turn reduce overheads or enable the redeployment of staff to other areas.  An automated process will also ensure an identical output every time and remove the risk of human error on the production line. Indeed, one of the most notable advances, and a key factor in delivering these benefits, has been the increasing integration of packing lines, with the ability for machines to exchange live data with centralised and remote systems.
At the same time, the importance of achieving maximum levels of uptime from packing equipment, remains as critical as ever to achieve the desired throughout, while also maximising yields.
To meet this requirement, monitoring systems, such as our own Ishida Sentinel software, enable both individual machines and complete single and multiple packing lines to be monitored by both the equipment supplier and the processor and packer.
Such systems deliver a number of key benefits. They provide a high level of preventative maintenance where potential issues can be identified and even anticipated, so that action can be taken before machines and packing lines suffer any significant downtime.
This in turn allows better planning of servicing and engineer visits, avoiding the need for any unscheduled calls which have been a particular challenge in the pandemic. Remote monitoring also enables service visits to be planned in line with machine usage rather than to a fixed schedule.
Equally important, the data capture and analytical abilities of these systems are able to help companies manage their operations more profitably. Businesses need to know exactly how much it costs to get a product or pack out of the factory and be able to easily identify bottlenecks in production and packing or in areas where there are opportunities for improvement.
Just as the integration of equipment streamlines processes in order to deliver greater efficiencies, the capture of data from multiple areas of the production line enables the building of a more complete picture.
This allows companies to be proactive rather than reactive when it comes to improving practices or methods, by using comprehensive reporting to give a breadth of information that enables them to make informed decisions.
Typical data that can be accessed includes performance analysis in real time, focusing on the most important key indicators for individual companies. Along with trends, batch information and statistics, performance comparisons can also be made between different packing lines, even those located in separate factories or countries. In this way, best practices can be identified and shared throughout the business and deliver a marked improvement in Overall Equipment Efficiency (OEE).
The wealth of information available can also support future planning and investment decisions. While it can be tempting to run cap-ex investments to the very end of their life to maximise spend, the performance data may help to identify areas where new technology could deliver more substantial long-term cost savings and a faster return on investment.
Significantly, these types of monitoring systems are not the sole domain of large size operations. Smaller businesses, even those with a single line, can benefit just as much from integrated processes, in-depth data and information transparency, to help them maximise profitability and provide the foundations for future growth.
Automation enables companies to be more responsive and able to adapt quickly to maximise new opportunities and respond to unforeseen events. While everyone looks forward to the day when the pandemic is completely behind us, there will always be new challenges to deal with, alongside the constant need for ever improving efficiencies and throughput in highly competitive markets. Currently, for example, the need for sustainable solutions, including the reduction of food waste, has become a key focus. But whatever lies ahead, businesses that continue to invest in automation will be best placed to deal with the challenges and make the most of the opportunities.