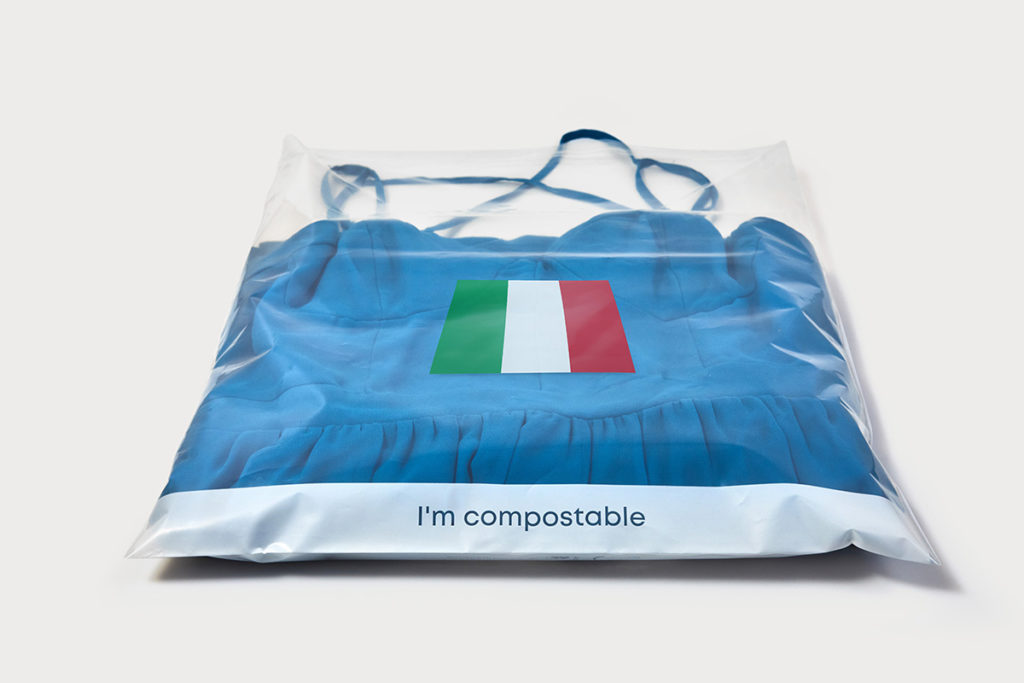 A new study has highlighted public support in Italy for clothing brands to deliver their goods in compostable bags rather than conventional plastic.
A poll of 1,080 Italian adults, commissioned by compostable packaging specialist TIPA, found that 86% of respondents are concerned by the plastic waste generated by retailer polybags, which are used to protect clothing for shipment or delivery.
Nine in ten consumers said they would prefer brands to use environmentally friendly alternatives, with 92% stating that they would prefer compostable packaging over conventional plastic bags.
Annalisa Nissola, sales director for Italy at TIPA, said, "The Italian fashion industry has world-renowned heritage, and is in a unique position to lead the change for sustainable supply chains that include shifting from plastic packaging to fully circular alternatives including compostables."
Paola Santini, marketing manager Santini Cycling Wear, said, "We are proud to work with TIPA to supply our technical garments for cycling and triathlon in compostable packaging contributing to the reduction of plastic waste in our supply chain. We hope that in making the move to sustainable garment bags, we will inspire others to do the same. The survey has shown that consumers are demanding compostable packaging and the industry need to listen."