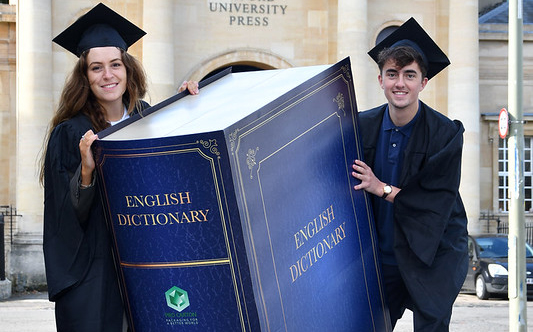 A giant cartonboard dictionary landed on the streets of Oxford this week as part of a campaign to get the word 'cartonboard' officially recognised in the Oxford English Dictionary.
The five feet tall dictionary is made entirely of renewable, recyclable and biodegradable cartonboard.
Pro Carton, the European Association of Carton and Cartonboard Manufacturers, is behind the campaign. The organisation unveiled the giant dictionary in December 2019 – complete with open 'pages' featuring a definition of cartonboard. But almost two years later, the word remains excluded from the dictionary.
A Pro Carton spokesperson said, "The exceptionally versatile material is renewable, recyclable and biodegradable, meaning it is the perfect example of the circular economy. We must keep the conversation going about sustainable packaging and we implore those at the Oxford English Dictionary to join us in this movement to change the world for the better."