A number of new products are set to be launched at the PPMA Show 2021, which returns to the NEC in Birmingham from September 28-30.
IMA Ilapak is inviting food, pharma, wet wipes and pet markets manufacturers to see the UK live launch of the IMA flexible packaging hub, also known as IMA FLX HUB, which is described as an all-inclusive packaging enterprise where materials specialists, manufacturing processes and technology designers converge to develop sustainable systems to meet today's manufacturing needs.
To create the million-pound hub, IMA acquired six specialist international horizontal, vertical and end of line packaging OEMs with manufacturing sites: IMA Ilapak (Switzerland, Italy, Germany, China), IMA Delta Systems (USA), IMA Record (Italy), IMA Tecmar (Argentina), IMA Eurosicma (Italy) and IMA Ciemme (Italy). IMA said that 'central' to project success is the firm's proof of concept materials facility and manufacturing process intelligence centre, OpenLab.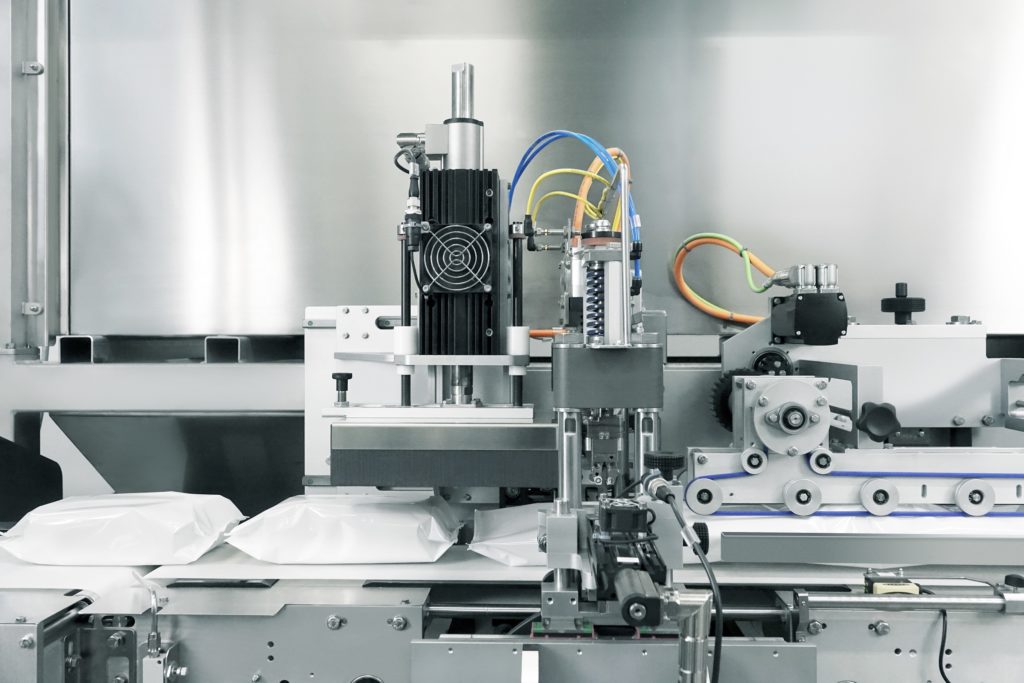 Elsewhere, process solutions provider Holmach will be debuting Lyco Manufacturing's simulator for cooking and cooling of pasta, beans, rice, noodles and vegetables. Set to be shown for the first time in Europe, the simulator can replicate the processes on Lyco's continuous production systems. It will be demonstrating the handling of hot filled pouches for rapid cooling.
Brillopak will be showing off its newest UniPAKer robotic crate packing platform. By lowering compressed air consumption in the generation of vacuum by up to 45%, the manufacturer said the overall carbon footprint is significantly reduced.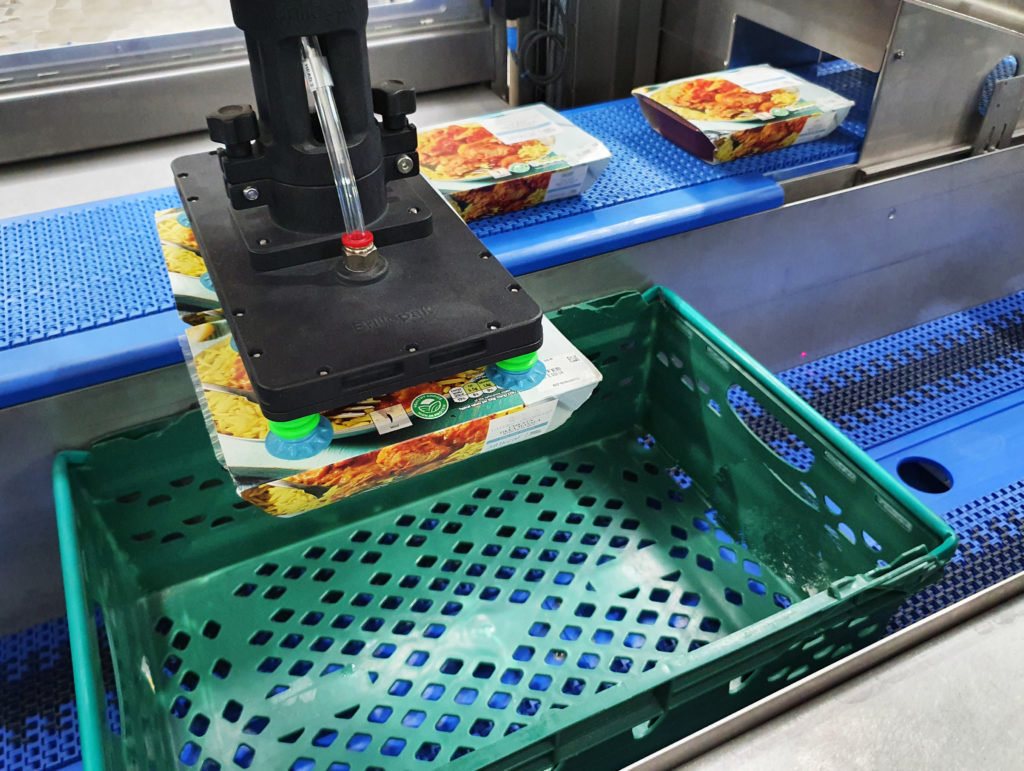 The upgraded model introduces vacuum generators into the end-effector head. Rather than sitting external to the end-effector, air is drawn into the centre of the head and fed to each of the five generators, which are contained within an internal casing. This, Brillopak explained, delivers more 'consistent, targeted and faster' airflow.
Ishida will arrive in Birmingham with the latest models from its multihead weigher, checkweigher and X-ray inspection system ranges. The manufacturer said all three offer individual benefits – the 28-head CCW-RV multihead weigher has specifically designed for sugared confectionery; the IX-GN X-ray provides a mid-range quality control and inspection solution; while the DACS-G-F015 checkweigher has been designed to meet private label manufacturing requirements.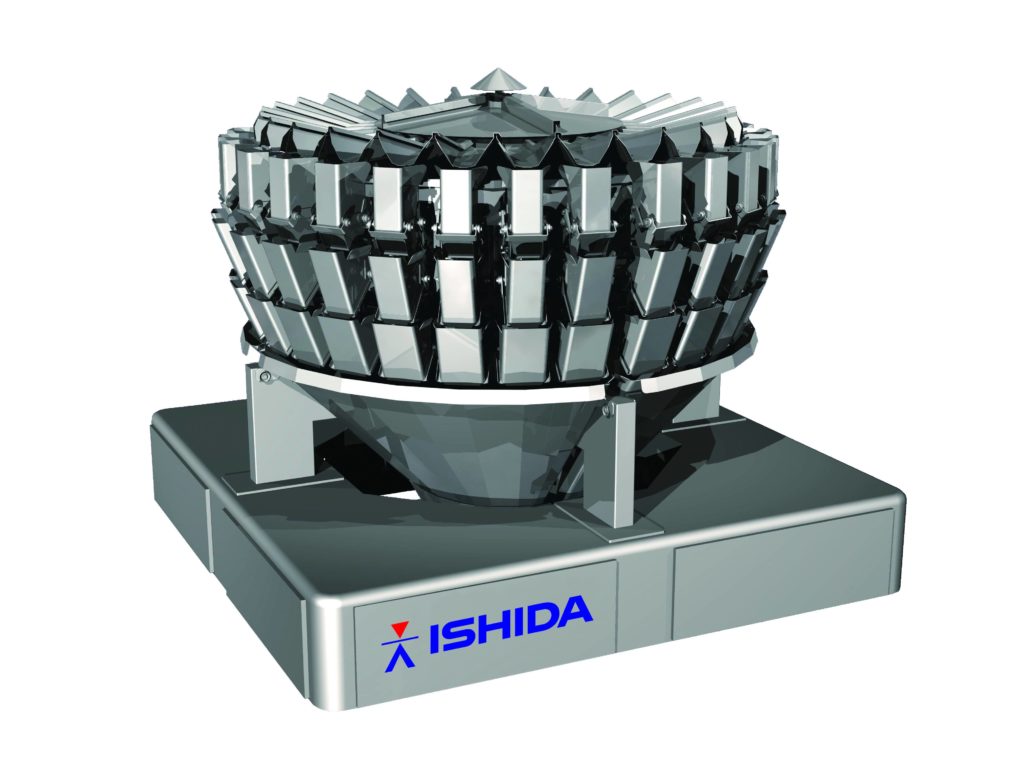 Mettler-Toledo revealed intelligent production solutions will be the focus of the firm's stand this year, where new innovations will include a metal detection system said to bring 'advanced' sensitivity and smart intelligence to an entry level detection platform; and a 'triple combination' checkweighing metal detection system with product data check smart camera.
Markem-Imaje will, for the first ever in the UK, demonstrate the company's CoLOS OEE software, camera systems and Systech Solutions software suite.
Fortress Technology has confirmed plans to debut its new zero-contaminant pandemic-recovery Raptor series at PPMA 2021. Comprising metal detectors, checkweighers and x-ray, the Raptor series is said to feature every British retailer COP digitally pre-programmed into every inspection machine before installation.
Clearmark will be launching the ICE Vector Pallet Labelling System. The firm revealed that standout engineering differentiators makes the ICE Vector a high-performance system including: climate controlled cabin to ensure consistent print quality; long-reach cartesian-style arm which guarantees GS1 specification label placement on all pallet configurations; a dual operator interface for continual working during ribbon/label reel changes; and intelligent I/O system to communicate with automated warehouses.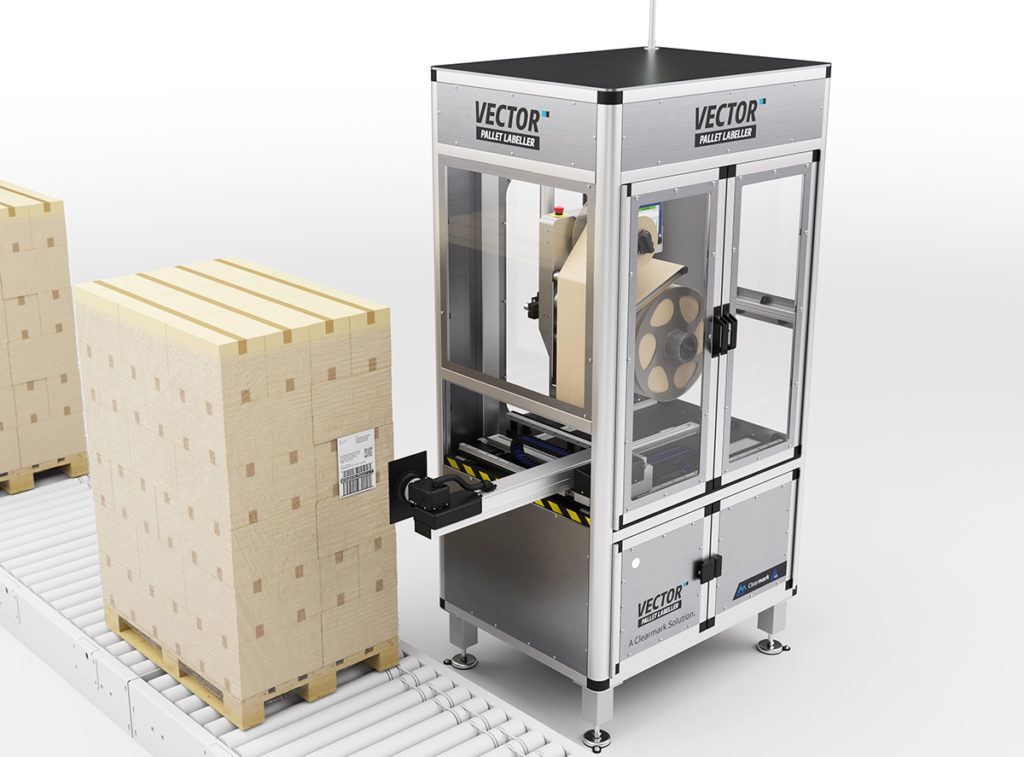 AVE UK said it will showcase two solutions for the food and drink sector with the launch of the OMNIA B cross flow filtration system for brewers and a mozzarella ball processing line for processing and dairy visitors.
The mozzarella line comprises six individual systems including an automatic coagulation vat, drainage trolley, whey recovery system, cradle coagulation vat, ricotta trolleys and salting cheese vats. The machine will be delivered to London-based Italian mozzarella manufacturers, Fratelli Amodio, straight after the show. AVE's OMNIA B system delivers beer clarification, product recovery and microbiological stability in one solution. Incorporating ceramic membrane technology, this automated filter is said to allow beer producers to increase their yield by maximising product recovery from lees, as well as limiting the Biological Oxygen Demand (BOD) of brewery effluent.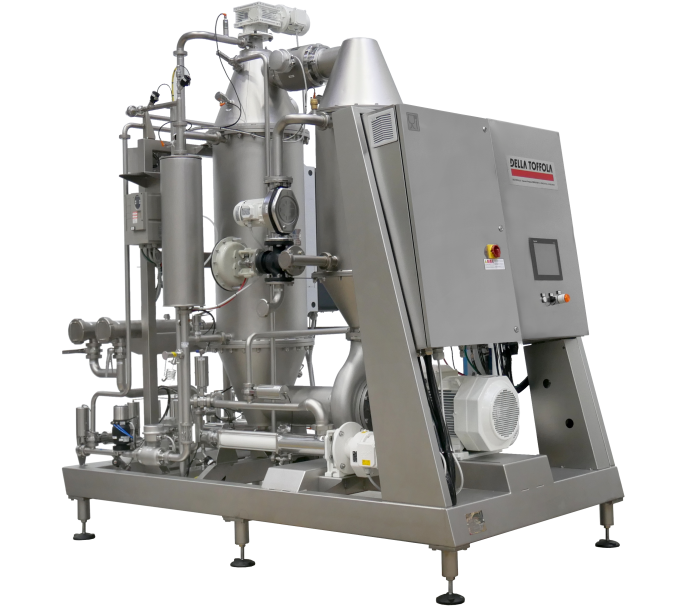 OMRON UK will debut its new cobot palletiser, the RB1200, which the manufacturer revealed boasts a 50% cost saving, rapid delivery and plug-and-play system architecture.
The RB1200 was developed in partnership with Reeco. The product is said to make manufacturers resilient to the effects of labour shortages and workforce interruptions. The machine has a maximum payload of 10kg and a cycle time of 12 picks per minute. It requires no system integration and is described as boasting a 60% smaller footprint than conventional robot palletisers.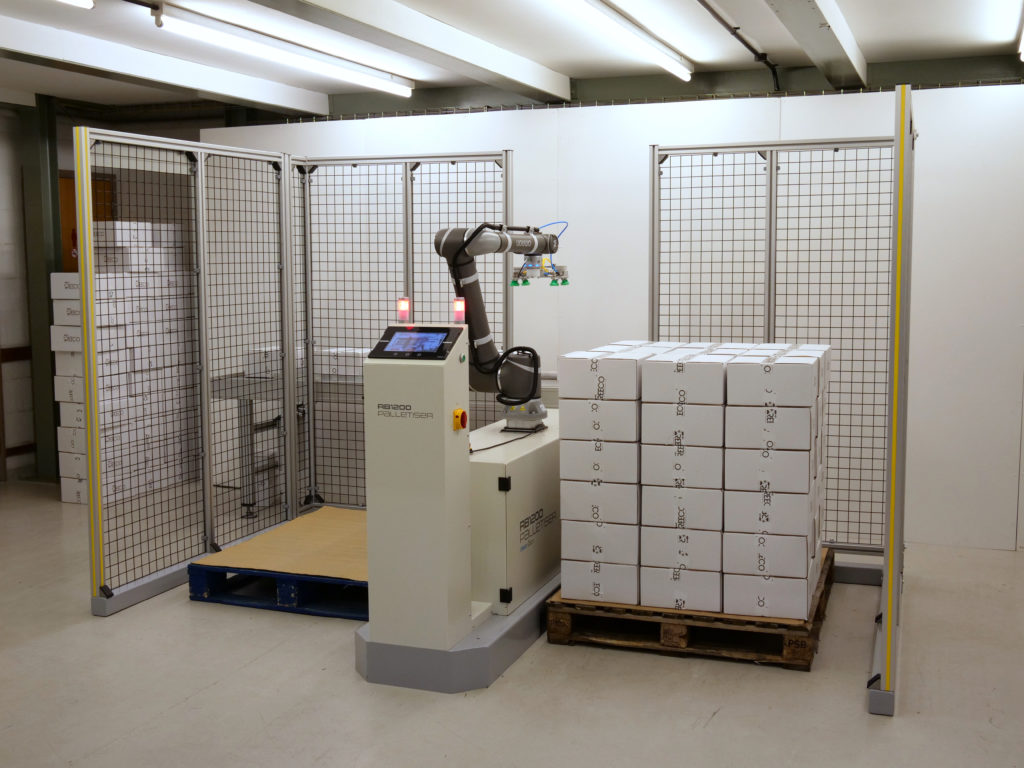 Samuel Grant Packaging will be showing off the Samson Nano Slingshot, describes as making the firm's pallet testing lab the only EUMOS certified centre for horizontal pallet load security testing in the UK. The Slingshot is said to be the first of its kind to be installed in the UK. It replicates the inertia of a vehicle and whether the load will potentially displace.
Carlton Packaging will show PPMA visitors the XTaper, a hand portable tool for applying gummed paper tape to cartons anywhere. The product is tipped to help reduce plastic ending up in the ocean.GIC will be displaying its latest GIC3100 model. GIC introduced its first continuous motion machine in 2003. The most recent enhancement has been the introduction of Leaf Salad Assisted Drop and the integration of Ceetak's QPH sealing technology.
Taking pride of place on the ULMA Packaging UK stand will be the FM300C horizontal form fill seal flow wrapper. Designed to package whole trussed and untrussed birds, the machine can process poultry at rates of up to 60 packs per minute. An extra 25mm height capacity and the ability to increase the jaw opening to 200mm means the machine can also accommodate larger birds.
Automation and packaging machinery specialist CME will showcase a range of automation solutions for the legal cannabis sector. Making its debut at PPMA will be CME's AutoCone, which produces cannabis joints at speeds of up to 30 items per minute.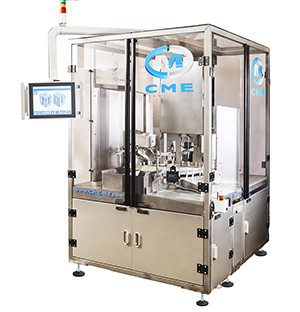 Dustcontrol UK will be showcasing its upgraded GFF (Good For Food) range of food and pharma grade dust extraction equipment.
Olympus Technologies will launch an upgraded universal robot palletising system.
Yamato Scale Dataweigh is set to unveil its new Epsilon range of multihead weigher, dubbed the new 'Stick' machine, as well as its x-ray inspection machine, the TSDN-3. A new range of hygienic checkweighers will also be in Birmingham.
TrakRap new Trakcoder, described as a low carbon alternative to ITF labels, aims to solve a major barrier to fully recyclable secondary packaging for the food and drink sector.
Endoline Robotics will be highlighting the firm's entry level 'Plug & Play' robotic palletising system, demonstrating the benefits of automation and the quick return on investment which can be achieved.
Lift Safe will have on display one of its new ranges of mobile access platforms. The self-propelled MA50 is designed for use by one person, providing a maximum working height of five metres.
Barcode labelling automation manufacturer Cobalt Systems will be showcasing its industrial automation solutions.
Engilico plans to present a new tray inspection solution, which uses hyperspectral imaging (HSI) technology to detect contamination in the seal of trays with a much higher contrast than standard vision cameras.