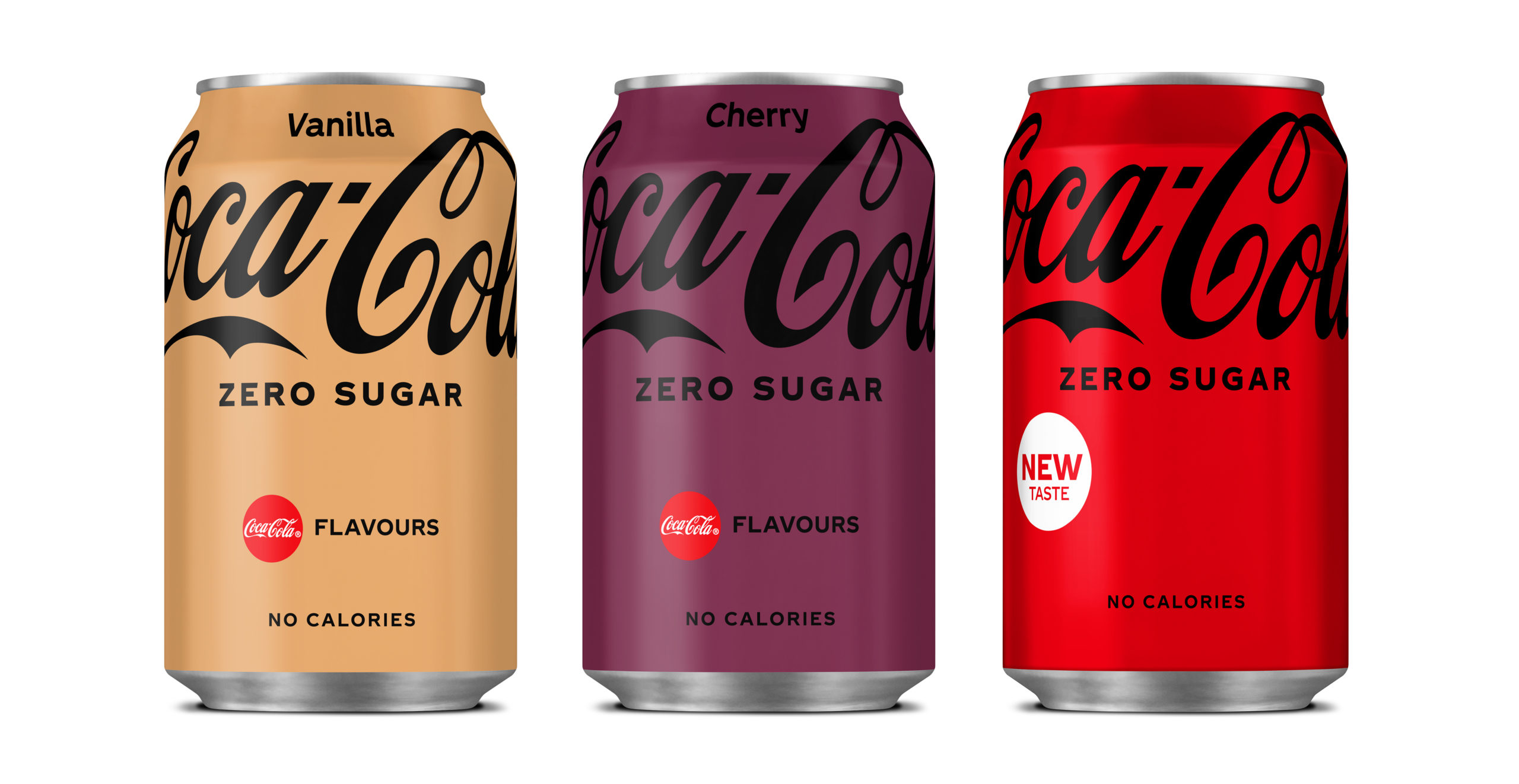 NEW pack designs have been unveiled for the Coca-Cola Zero Sugar Cherry and Vanilla flavours.
It comes following research revealing that Coca-Cola Original's new pack design has made the product easier for shoppers to find – leading to the drink's value rising to £322 million.
Currently, the vanilla and cherry versions of the drink are worth a combined £25 million, with the brand anticipating that the new designs will increase that figure.
The vanilla version of the drink features a warm-gold coloured can, with black writing and the Coca-Cola name covering the top half of the container. The cherry variant follows the same style, but with a dark purple can.
Martin Attock, vice-president of commercial development at Coca-Cola Europacific Partners, said, "We know that our refreshed packaging designs help Coca-Cola Zero Sugar stand out on-shelf, and now that our flavours are included, the line-up looks stronger than ever.
"Flavoured zero sugar colas represent an exciting opportunity for retailers – if growth continues at the current rate, there's scope for an additional £14m in sales this year. That's why we're distributing more than a million packs with our latest sampling initiative – supported by another £3m media investment to keep the full Coca-Cola Zero Sugar range front of mind with shoppers, this summer and beyond."