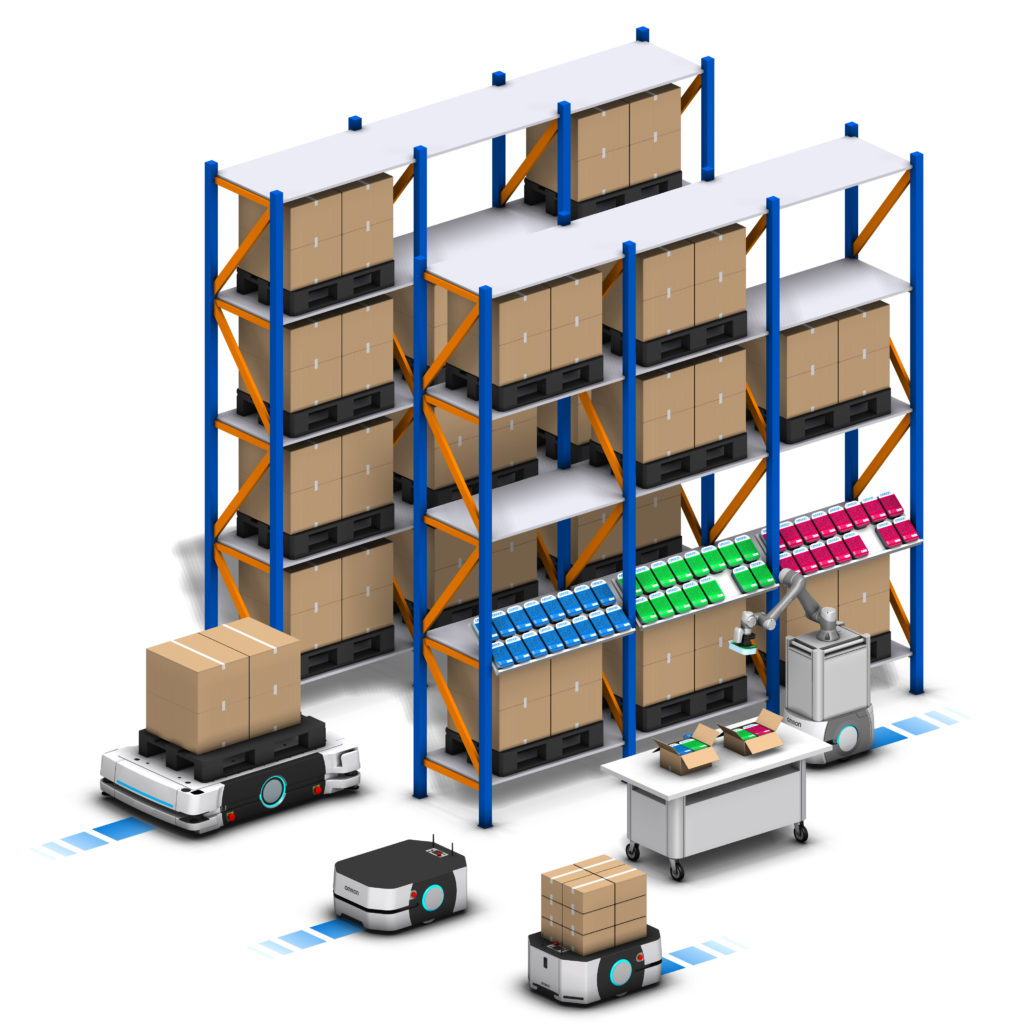 By Patricia Torres, industry marketing manager food & commodities EMEA at OMRON
PLEASE do not touch! You have probably encountered prompts like these while shopping. However, with the pandemic, shortage of skilled workers and efforts to increase efficiency, the 'zero touch' trend is now entering a new round: companies and manufacturers worldwide are looking for new ways to automate manual activities, thereby relieving and protecting employees, but also optimising processes and improving product quality. For 'zero touch' to succeed, companies in the food, beverage and consumer goods industries need to find appropriate technology support.
More protection and value-adding tasks for employees
Human resources, aka employees, are the most valuable asset for companies in the F&B industry. Food firms should always focus on the skills of the employees and think of strategies on how to deploy or retrain them in order to fulfil more value-adding tasks. Changes in the production environment such as high-mix-low-volume, product diversity and sustainability approaches, coupled with an acute shortage of skilled workers, represent a major challenge in this respect. The pandemic and the associated social distancing requirements pose additional demands on hygiene and safety.
In this context, the many manual tasks in the production environment tie up staff resources. Manual processes are often expensive and even dangerous. Manual workflows may increase health and safety risks, such as injuries or accidents but also risks in relation to the ongoing pandemic. Human-machine interactions are further challenges to address in this respect. Moreover, there are many routine tasks that quickly become boring and sometimes even frustrating. Instead, the valuable employee might be better trained and deployed for more value-adding tasks. But which processes should be automated to improve efficiency, safety and sustainability?
Manual tasks in F&B factories
Typical examples for areas where employees perform manual tasks are those that are repetitive such as sorting and classifying goods, aligning and orienting, as well as the filling and labelling of containers. Since they interact with machines, also taking over transport tasks, and often standing for many hours, there is an increased risk of postural defects or accidents at the conveyor. Furthermore, repetitive tasks can become very expensive in terms of money and productivity due to long term illnesses or heavy rotation in the workforce.
Adding to these, there are manual tasks where employees have to lift and handle boxes and cartons in order to palletise, box and unbox goods. Other areas where employees work manually are WIP and replenishment, the moving of finished goods, but also quality inspection and warehousing challenges that can all represent a physical strain and be psychologically stressful due to constant repetition.
Integrated, intelligent and interactive automation
It is essential to make such processes become more efficient, minimising interruptions, while protecting employees and making better use of their talents. Robotics and automation solutions can help by transporting, sorting or palletising loads – both in mass and customised production.
A concrete practical example: fully automated solutions can be used in high-speed lines. They consist, for example, of industrial robotics, high-speed pick-and-place applications, smart conveyor belts and integrated machine robot control together with edge AI analysis functions, i.e. data analysis at machine level (AI). In customer-specific environments, on the other hand, collaborative robots provide flexibility, since they can be adapted to new requirements faster and better than permanently mounted industrial robots.
AMR fleets and mobile manipulators optimise transport
Mobile robots can also take over the transport of goods and raw materials. Considering the fact that around 95 million working days per year are lost through injuries to employees moving around the factory or warehouse, modern solutions can greatly reduce the risk of accidents in this respect. Autonomous Mobile Robots (AMR) transport products directly and quickly to the exact place they are needed for further processes and they dispose of waste or move finished packages. AMR fleets and Mobile Manipulators (Cobots plus mobile robots) also support quality control, traceability, order management, order fulfilment and warehousing.
Practical example Combilo: automated packaging of peppers
OMRON supports the leading Dutch fruit and vegetable wholesaler Combilo: A packaging line with state-of-the-art robotic solutions has increased the productivity of this company by 30%. The new packaging line was designed by EasyPack Technologies and includes parallel robots and an OMRON vision system. One of the products marketed by Combilo is the popular 'pepper trio', a three-pack consisting of a red, yellow and green pepper. Packing this was previously a slow and labour-intensive process, which is now more efficient thanks to the use of robots and an image processing system. At the same time, the error rate has also been reduced.
Zero touch approaches and the technologies were used to protect employees from potentially dangerous, repetitive and physically demanding tasks. At the same time, they minimised costs and provided the time to train employees so they can focus on value-added tasks.
Modern inspection solutions detect dirt better than human eye
In addition to employee and security-focused benefits, zero touch approaches bring benefits that make companies more competitive and future-proof, reducing recalls and protecting their brand. One of the biggest challenges today is to provide consumers with safe, sustainably sourced and healthy food. Product quality and safety are subject to increasingly strict rules and regulations. Contamination and errors must be avoided.
In order to avoid contamination and soiling, it makes sense to move, sort or transport goods and raw materials mechanically and no longer manually. The same applies to the area of labelling and quality control, which can also be handled by automated systems, including vision and robotic solutions, so the food comes into contact with employees as little as possible.
Conclusion: zero touch strategy strengthens sustainability, safety and productivity
The current study by the Fraunhofer Institute for Systems and Innovations Research ISI '50 trends influencing Europe's food sector by 2035' concludes that artificial intelligence and machine learning will significantly influence the food production of the future. According to experts, new technologies could improve the quality and freshness of food and reduce waste considerably. The zero touch approach follows a similar thrust, as it is also about smarter and more sustainable use of important resources. On the one hand, such a strategy supports employees and teams. At the same time, the zero touch model can also help to optimise products, brand image and, ultimately, consumer experience.