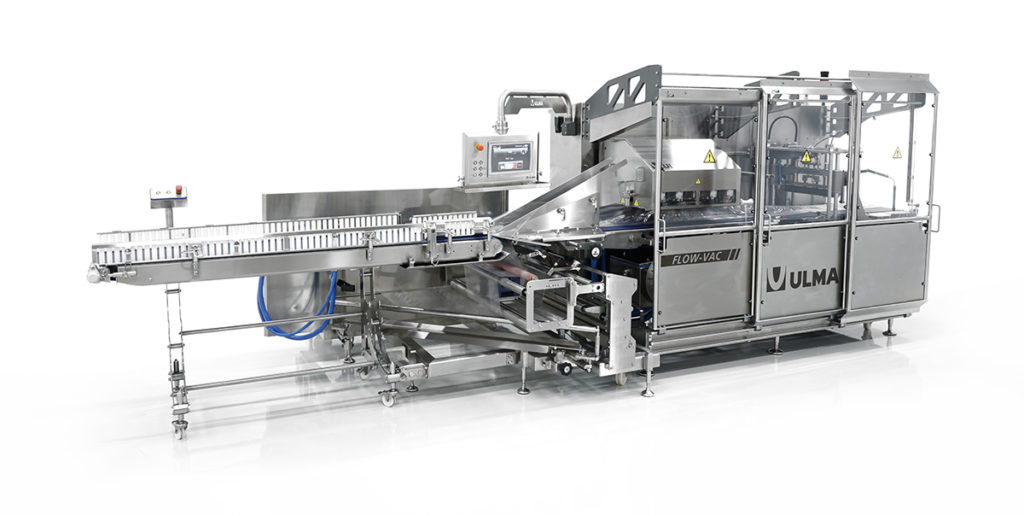 ULMA Packaging UK has added to its FLOW-VAC portfolio with the new FV 55 SD flow pack wrapping machine.
Described as ideal' for the packaging of cheese, fresh meat cuts and processed meat, the FV 55 SD is designed to automatically place products to be packaged in the bag created by the machine, without manual intervention, to reduce the risk of contamination and save on labour costs. The machine then transfers the pack to a vacuum system in sync with the production line.
The system automatically adapts the length of the packaging to the product, while operators are said to benefit from quick changeover times between formats and use a human-machine interface (HMI) system to customise machine and production settings adjustments.
Ed Williams, sales director at ULMA Packaging UK, said, "Automation capabilities have rapidly grown in recent years and ULMA has been a leader in this technology in order to meet increasing customer demand. In fact, ULMA has been supporting the food industry with quality packaging machinery solutions for sixty years now. Over this time, innovation has been at the heart of the business and ULMA's continued success.
"The new FV 55 SD is a prime example of this commitment to pioneering new and improved packaging machinery, and demonstrates a sustainable, cost-effective, hygienic, and user-friendly solution for flow pack wrapping meat and cheese products."