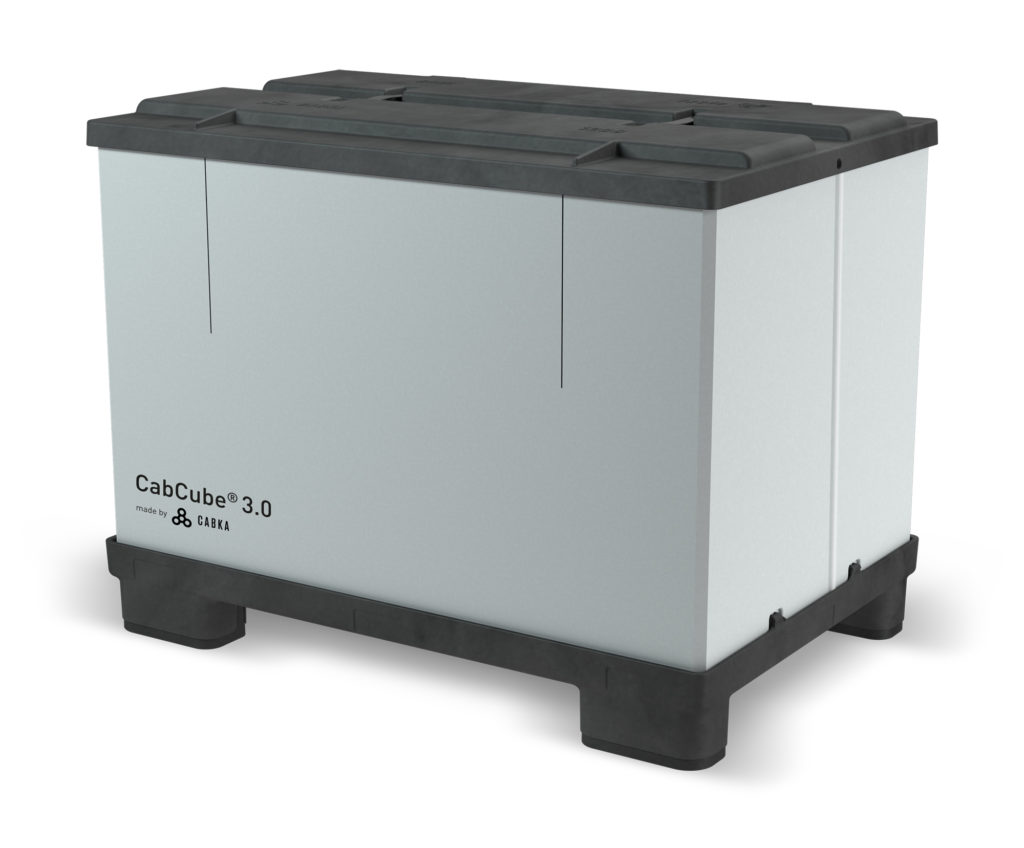 GOPLASTICPALLETS.COM has announced the launch of a new, multi-purpose folding large container (FLC) in the UK called the CabCube 3.0.
The firm said that following the success of the CabCube 2.0, which launched in 2016, the 3.0 version offers the same benefits of being a 'cost-effective, lightweight and reusable FLC' but with a smaller footprint closer to those used widely in mainland Europe of 1235mm (L) x 840mm (W).
Goplasticpallets.com revealed that with its 'intelligent product design' by CABKA-IPS, the CabCube 3.0 can be used many times over and helps minimise the ecological footprint and CO2 emissions in transport and logistics. It is injection moulded from recycled plastic, which the firm added gives a 'stronger, robust and more durable' product than normal sleeve packs.
The product weighs 37kg and offers a storage capacity of 722 litres. A mega trailer can accommodate 64 Cab Cube 3.0 units when erect, but 384 units when folded flat.
Features include a base that guides the sleeve to quicky snap into place to boost assembly and disassembly. The new Snap-Fit system is also described as making it easy to replace the container's feet and simpler to attach RFID transponders.
The Cab Cube 3.0 can also be used on automated production and packaging lines. The stackable container is compatible with metal cages and other large containers. The base has four feet as standard but versions on nine feet or three runners are available. Customers can choose from different coloured sleeves and individual branding. The product is fully recyclable.