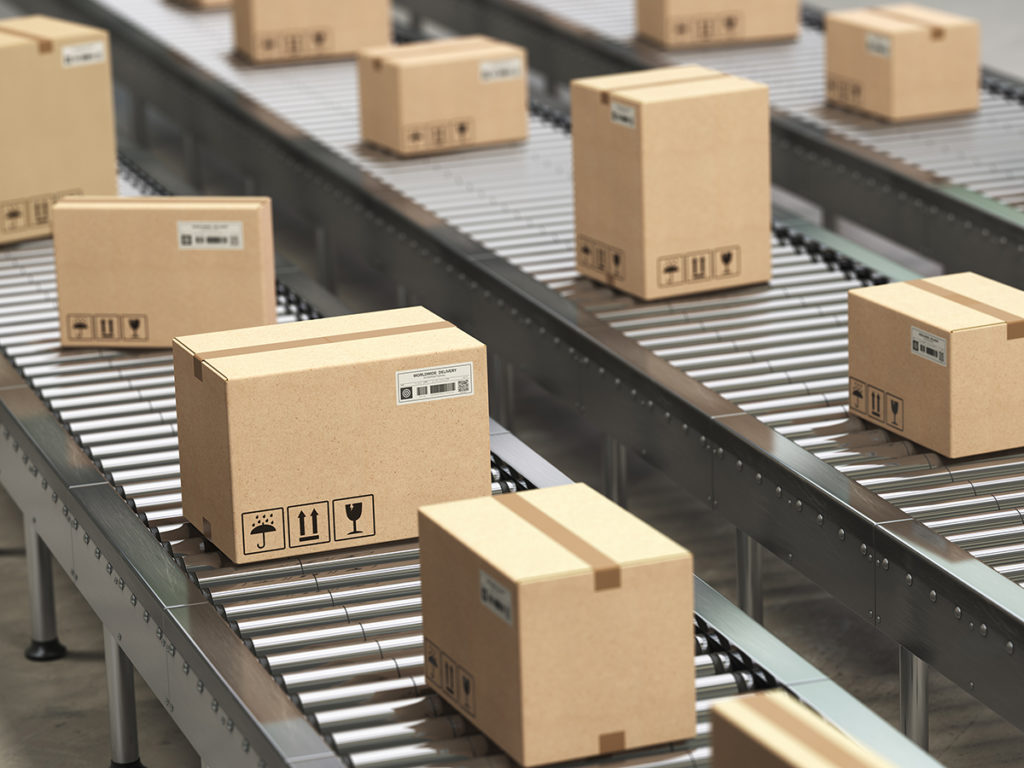 With more demand for convenience, fragmentation of the supply chain and increased calls for sustainability, e-commerce packaging materials are having to work harder than ever before. Here Darren Dodd, sales and marketing director at Selig, a provider of induction heat seals, discusses the packaging challenges for producers to overcome.
THANKS to multiple lockdowns and health and hygiene fears, there has been a seismic shift by consumers to online purchasing. This has seen worldwide e-commerce sales reaching well over $4 trillion, and according to insights from global analysts McKinsey & Co. and others, this shift in purchasing is here to stay. The increasing move from bricks-n-mortar outlets to being direct-to-consumer (DTC) retailers has had a significant impact on the packaging of products and the journey that they take to consumers' doors.
Brand owners and packaging designers alike have had to rethink how to ensure that product integrity is maintained from the processing line to the consumer's door. The knock-on effect has been that packaging materials have had to work harder than ever before. From rightsizing products and maximising their protection during a variety of freight and storage processes, to placing a priority on sustainability and creating 'shelf-presence', brand owners are now having to accommodate an array of changing packaging demands.
E-commerce packaging trends
There is significant power in influence, and this can be seen in the power of the 'unboxing video' phenomenon, which has been increasing in popularity over recent years. As consumers continue to increasingly trust user-generated content, DTC retailers are having to find ways to take their 'shelf-presence' to the customer's home, via custom branded packaging. Also, end users are increasingly wanting more sustainable packaging and are demanding that their products arrive packaged in fewer materials and the packaging is reusable, or easily recycled. In fact, recent US research has shown that three quarters of consumers are now more likely to buy a product that is packaged sustainably, and many will also pay a premium for it too.
E-commerce growth sectors
As well as changing consumer preferences when it comes to e-commerce packaging, the types of products being ordered has altered. According to research, the pandemic e-commerce growth sector winners were OTC medicines (44% growth in consumers purchasing category online), groceries (+41%), household supplies (+38%), personal care products (+38%), vitamins and supplements (+27%) and skin care and makeup (+18%). This shift in purchasing patterns has led to an increase in the frequency of liquids being purchased via e-commerce and as a result, spoilage during shipping has become an even greater issue. So how can packaging providers ensure that packaging designed to protect liquids is fit for purpose?
A real-world example comes from the world of food production, where a manufacturer was receiving customer complaints due to leakage issues with its peanut butter product line. To regain customer confidence and rectify the packaging issue, the company approached an independent packaging consultant for help. The consultant realised that there was an issue with the seal, so conducted a test of seven different types of seal to ascertain which could withstand the rigours that are undergone before a product arrives on the consumer's table. Selig's DELTASEAL liner, combined with its proprietary GlassFuze heat sealing technology, was the only one seal not to leak under test conditions. The end result was that by switching the closure process, the manufacturer was able to ensure 100% product integrity again, no matter the shipping method used.
Whether it is the switching of a closure method, creating 'shelf presence', or adopting sustainable packaging practices, e-commerce packaging is under the spotlight and for those DTC retailers that get it right, the rewards are well worth the effort.