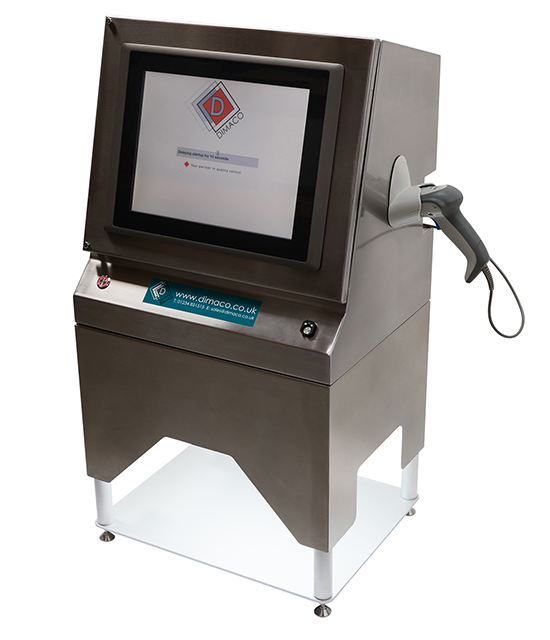 DIMACO has revealed its Veri-PACK label verification equipment is helping food manufacturers reduce waste and improve their carbon footprint by ensuring labels are 'correct, accurately located and of pristine quality'.
The firm said label-related defects are a major reason why food is returned, with typical errors including incorrect use by dates or missing allergen information. These can be caused by operator error or printer faults.
The Veri-PACK systems check the correct labels have been applied and all pre-printed and overprinted data such as barcodes, dates, price and weight are accurate and legible. The system also facilitates end of line packing automation.
Available as off-line sampling stations, online systems integrated into other packaging machines or as independent conveyorised units with reject devices, Dimaco added that the Veri-PACK units are capable of scanning images of labels or packaging film to detect and read characters, barcodes and numbers using the 'best OCR (optical character recognition) software available'.