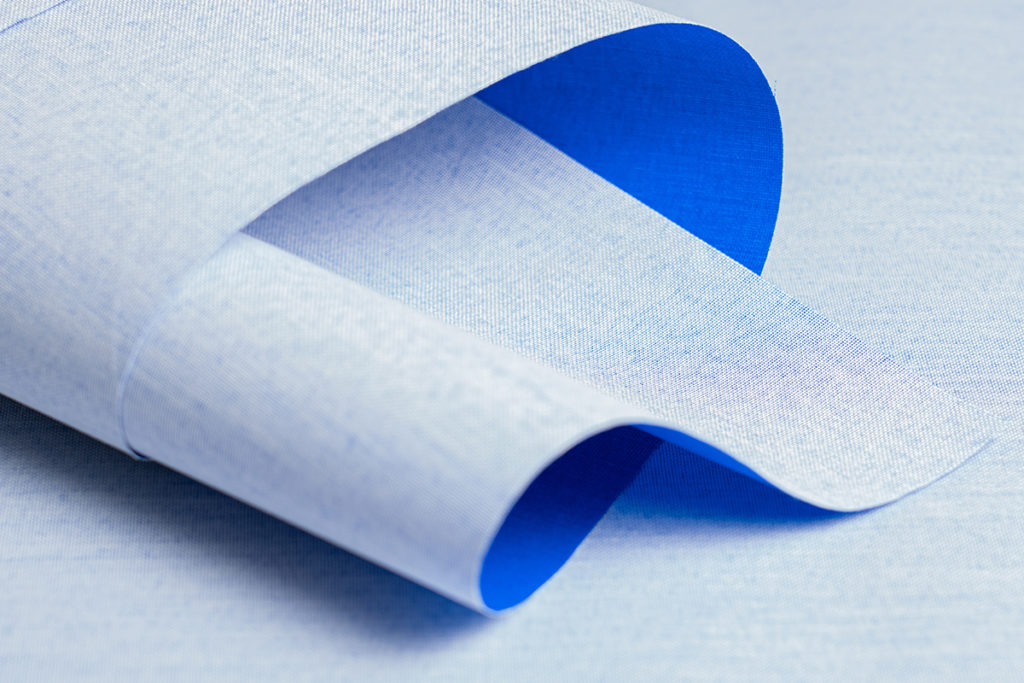 WINTER & Company has launched TOILE OCEAN, described as the first book cloth woven from recycled ocean-bound plastic.
The product is produced in collaboration with tide ocean SA (#tide), also based in Basel, Switzerland. Winter & Company stated that both companies are doing their part in cleaning up waters and helping to 'revolutionise' the book market.
To support clean-up solutions, Winter & Company teamed up with #tide to develop the new cover material. #tide collects plastic waste endangering the world's seas and oceans, and back in Switzerland it is turned into granules which are further processed into yarn.
With the support of Winter & Company's knowledge of woven materials, the new book cloth TOILE OCEAN was designed. For every metre of TOILE OCEAN sold, 1% of the turnover is donated to clean water projects. One square metre of TOILE OCEAN is said to contain 5.2 PET bottles from the ocean (measured against a 0.5 litre bottle).
Winter & Company added that the product's 'strength and durability' offers a number of application possibilities, especially for book covers and menu cards. The cover material can also be used for hang tags, packaging, shopping bags and stationery items. It is available from stock in six colours worldwide.