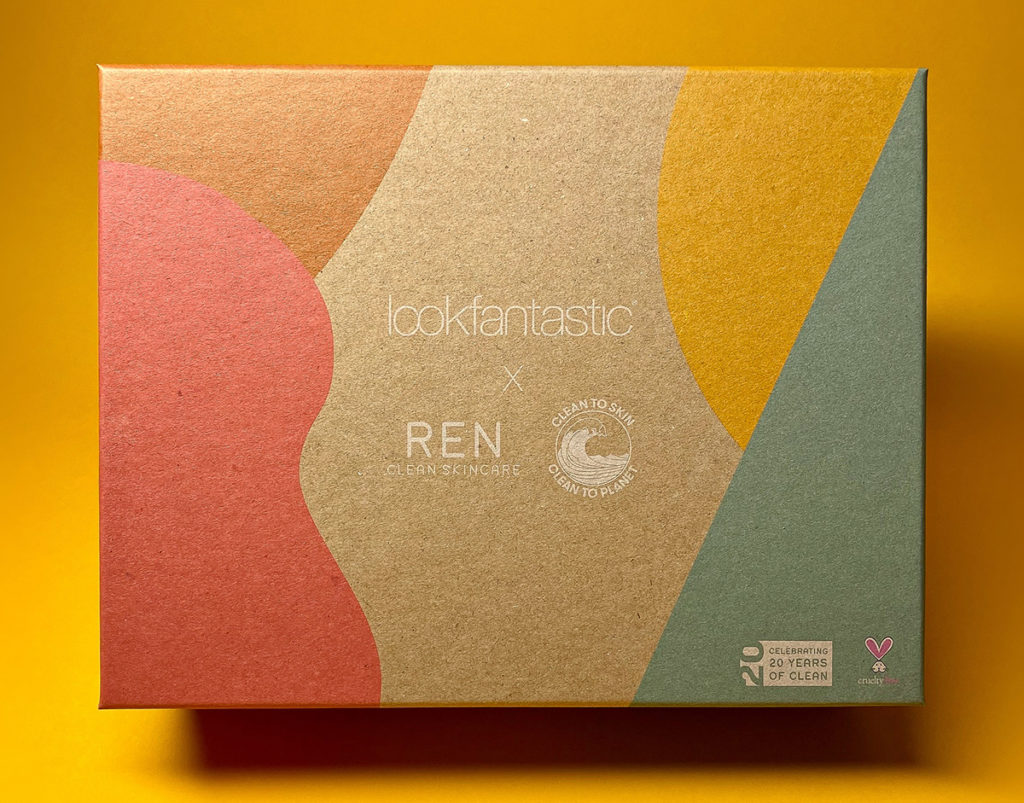 POLLARD Boxes has created what it described as a 'stylish, sustainable and smart' presentation box for the lookfantastic beauty subscription box in collaboration with REN Clean Skincare.
REN aims to be waste free by the end of this year, so lookfantastic required a pack that was either recycled, recyclable or reusable to fit with the brand ethos.
The limited edition subscription box featured a set of miniature REN Skincare products to introduce customers to the brand without having to invest immediately in a full-sized bottle or pot.
The plastic-free box is made from 100% recycled Eco Kraft paper and manufactured in the UK. Pollard explained the choice of paper ensured the box 'remained sustainable without compromising on quality'. The option to include shredded Kraft paper inside the box provided additional protection to minimise the risk of damage in transit.
The inside lid was printed with instructions on how the box could be repurposed after delivery. Pollard added that the colourful finish helped to create 'strong brand identity' and was achieved with vegetable-based inks.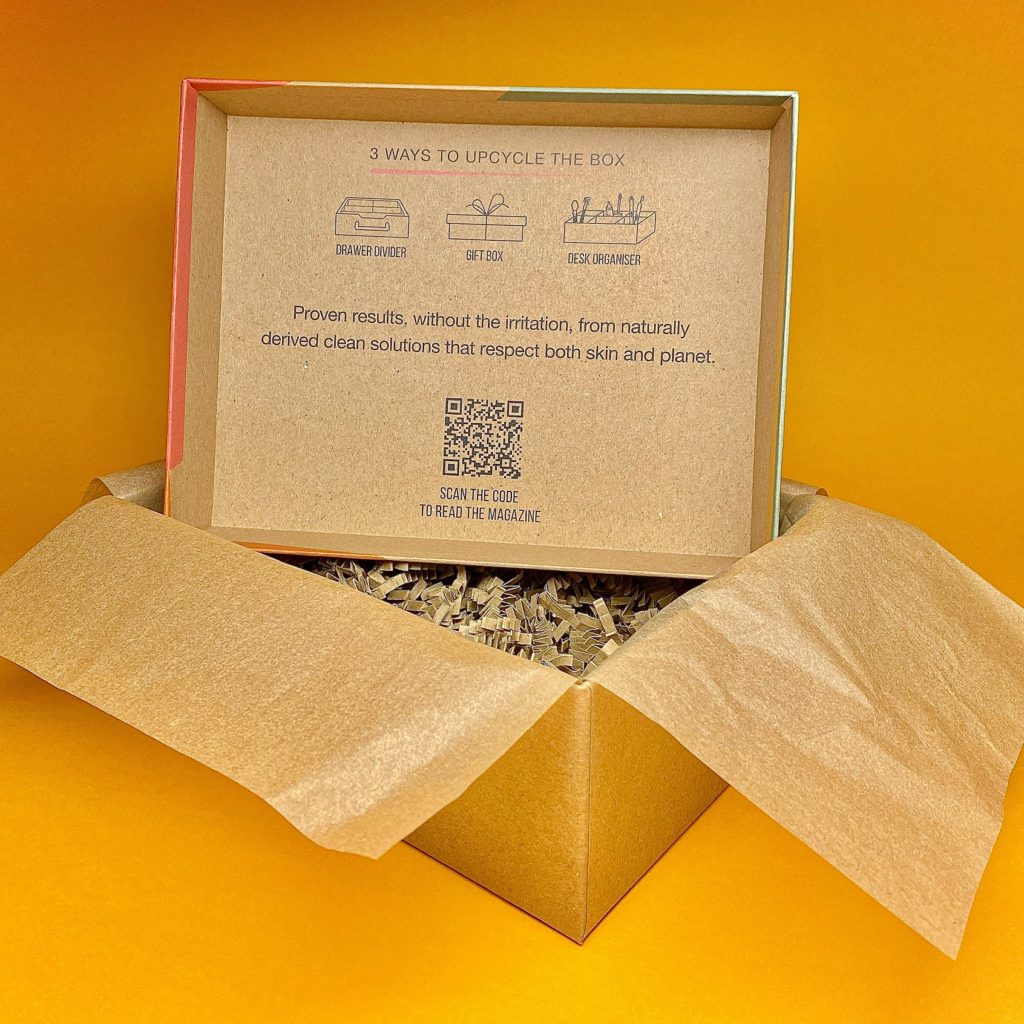 A QR code was printed within the lid which, when scanned, gave access to a beauty themed online magazine, which is an example from Pollard's portfolio of smart packaging options that blend a digital world with a physical object.