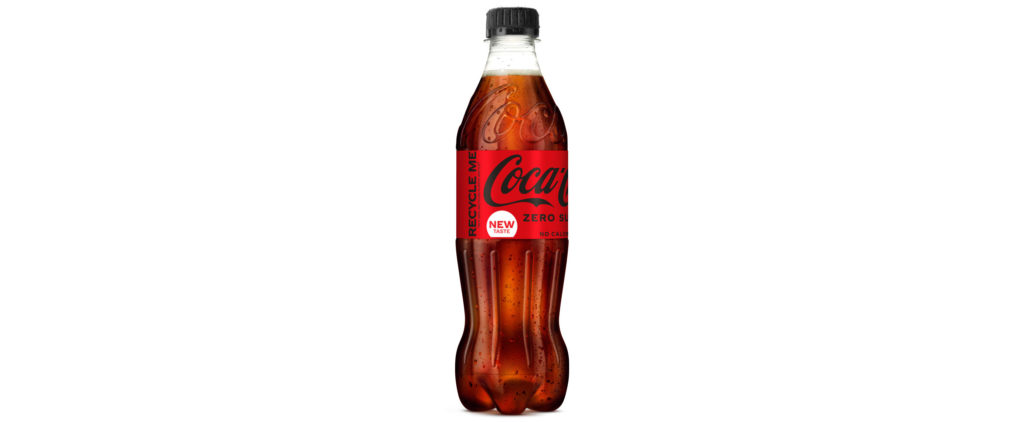 EVERY on-the-go Coca-Cola bottle in the UK is to be made from 100% recycled plastic by September, the soft drinks manufacturer has announced.
The move means that all plastic bottles of 500ml or less in the UK Coca-Cola range – which includes the likes of Coca-Cola, Sprite, Fanta and Dr Pepper –  are to be made from 100% recycled plastic and will also be fully recyclable.
It comes as part of Coca-Cola's journey towards 100% recycled or renewable in all its bottles, as well as the aim of the creation of a circular economy for its PET packaging. The company is also currently completing the transition from plastic shrink wrap to cardboard packaging across all multipacks.
Jon Woods, general manager at Coca‑Cola Great Britain, said, "This announcement marks an important step towards our ambition to remove all non-recycled plastic from our bottles, and our global aim to help collect and recycle a bottle or can for every one that we sell by 2025."
Coca-Cola also confirmed that it has been working closely with the Scottish and UK governments and industry partners on the design of the impending deposit return scheme (DRS). The firm said it will encourage more people to recycle and ensure a greater collection of bottles in a 'clean, efficient way'.
Mr Woods continued, "But there is still more we as an industry can do in order to increase the availability of food-grade recycled plastic locally available in Great Britain. That's why we support the introduction of a well-designed deposit return scheme, to ensure we collect more bottles and are able to produce more high-quality recycled plastic which can be converted into new bottles."