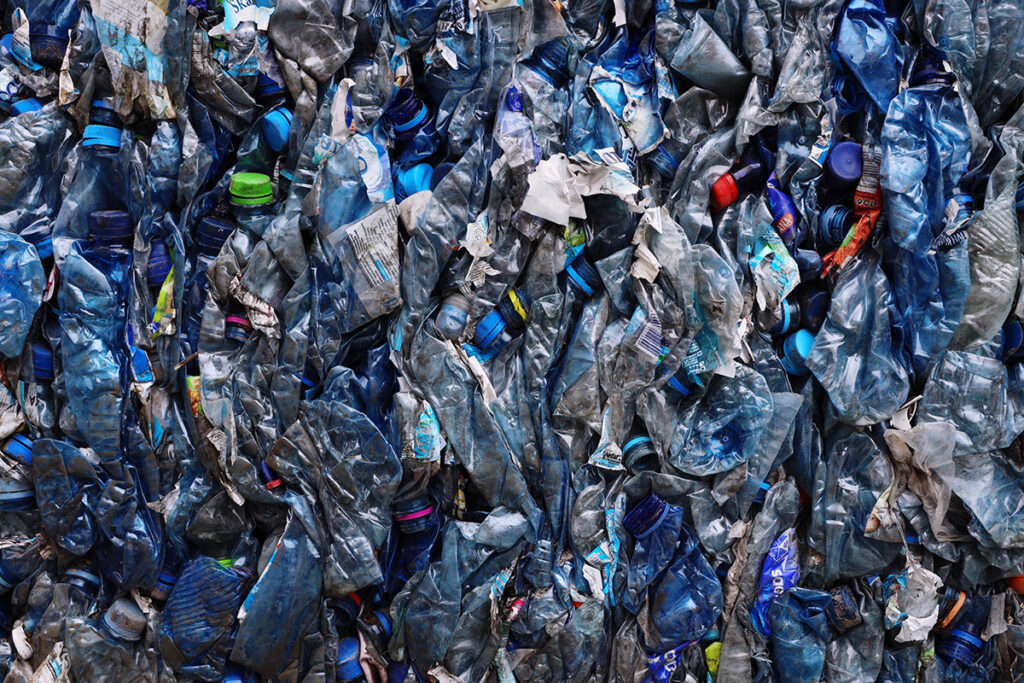 To accelerate the recycling of plastic, the UK Government has issued a policy paper on the introduction of the plastic packaging tax, which is due to take effect from April 2022. Here, Darren Dodd, service and marketing director at induction heat seals specialist Selig, discusses what technical, legal and commercial challenges Scottish businesses will face in transitioning to using 30% recycled plastic
THE plastic packaging tax aims to provide a clear economic incentive to businesses to use recycled materials in the production of their plastic packaging. It will mean a £200 per tonne tax on all plastic that contains less than 30% recycled content. It will affect UK producers of plastic packaging, importers of plastic packaging, business customers of producers and importers of plastic packaging, and consumers who buy goods in plastic packaging in the UK. 
Only last year Richard Daley, managing director of ReNew, was reported by Packaging Scotland as saying a key reason for plastic pollution was its 'perceived lack of value'. The introduction of the plastic packaging tax is aiming to address this. However, as with any very targeted tax, it fails to address the negative aspects of plastic packaging in a more holistic way. Although the idea of a recycled plastic packaging incentive seems good on paper, what are the technical, commercial and legal issues?
Technical challenges 
Firstly, the plastics currently used demonstrate excellent barrier properties that have improved the safety, extended the shelf life, reduced the waste of products and reduced the overall weight of the product, such as food and pharmaceuticals. Alternatives must impart the same benefits, too.  Secondly, while it is relatively simple to incorporate recycled content into rigid plastics such as those used for trays, doing the same for flexibles and films presents a huge challenge. Thirdly, for the packaging of food, there are very few suitable and approved materials available (especially for flexibles and films), and – even before the UK terminated its relationship with the European Union – new approvals took a long time to obtain. Food manufacturers could therefore be forced to pay taxes for lack of viable, approved alternatives to the packaging materials they currently use.
Commercial challenges
According to WRAP: "Lack of material availability is a key barrier to achieving The UK Plastics Pact target of 30% average recycled content across all plastic packaging." Material availability needs strong infrastructure and according to the latest annual report monitoring progress towards Scotland's 2018 Climate Change Plan: "Closing off of export routes for the recycling of waste has exposed a lack of domestic infrastructure. This will take time to address, and Zero Waste Scotland are working to try to incentivise reprocessors to locate in Scotland."
So, how can plastic packaging providers guarantee consistency, quality and price, when the disjointed infrastructure of the present plastics recycling schemes means that there is limited access to large-scale recyclate supply? Also, the increased demand for recylcates on commonly (and less frequently) used plastics will place increasing pressure on availability in the short-term, driving up prices, that will inevitably have to be passed onto consumers.
Legal challenges
Another major challenge is the lack of regulatory approvals for new food contact materials. This is a roadblock to packaging producers hoping to avoid paying the packaging tax and the problem doesn't look set to be resolved anytime soon. 
This is particularly due to the fact that Brexit has called into question who will take on EFSA's role to approve suitable recycled food contact materials once the transition period is ended.
Also, with many Scottish manufacturers buying in packaging from abroad as well as from domestic sources, there will be an additional burden of proof needed as to who has paid what packaging tax, when and where.
A lot of questions remain to be answered before the April 2022 deadline arrives. As an industry it remains to be seen whether the government's plastic packaging tax will deliver the circular economy it is hoping for, but one thing's for sure, whether we like it or not, the clock is ticking.