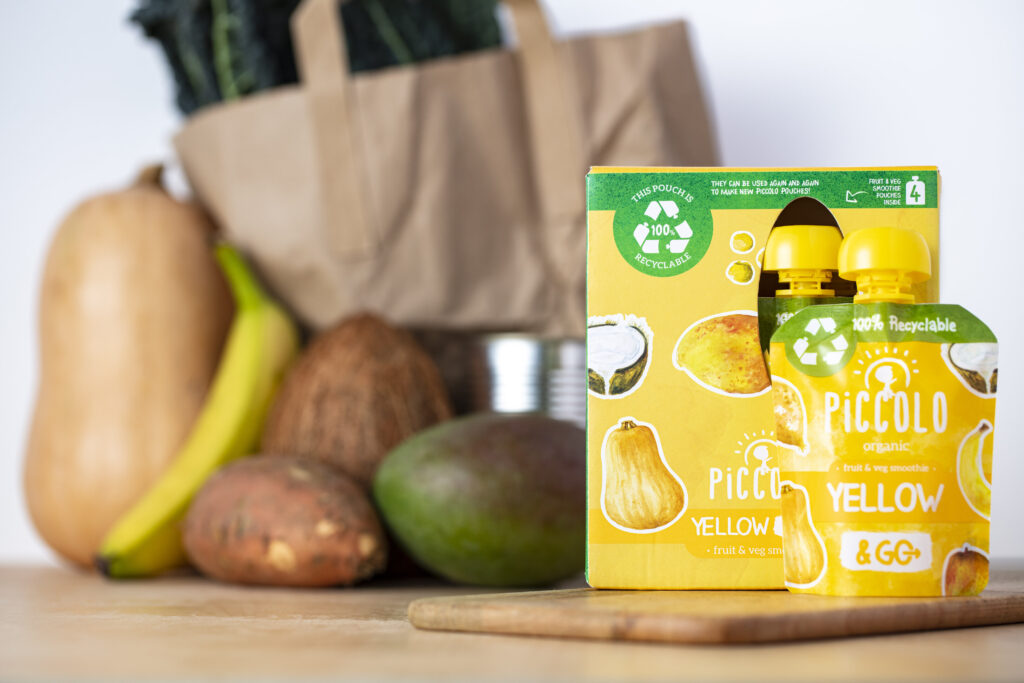 PICCOLO has launched a 100% recyclable baby food pouch suitable for kerbside recycling, described as a 'UK first'.
Previously, the pouches were made from both plastic and aluminium. Now made from just plastic, they can be recycled to allow for the material to be reused – with Piccolo saying that the plastic in the pouches will never need to be placed in landfill.
Launched in collaboration with recycling scheme, First Mile, the multipack boxes of the pouches double up as returns boxes. The boxes contain a QR code which allows parents to download a free returns label to put on the box and send to First Mile.
Piccolo added that the returns system was implemented because only 20% of UK local authorities currently offer kerbside recycling for the pouches. It continued by saying that it wants to implement changes now to ensure a greener future.
Prominent environmentalist, Sir Jonathan Porritt, backed the move. He said, "Piccolo launching the UK's first 100% recyclable baby food pouch shows its commitment to future generations at time where we're facing a true climate emergency. We must act now to change, and I hope that this move will encourage other brands to follow suit."
Cat Gazolli, founder of Piccolo, added, "This is a really complex issue because of the lack of infrastructure to support recycling systems in the UK. We're not prepared to wait years until the wider problem is resolved, so we're working with First Mile to find the solution now. There's simply no time to wait."