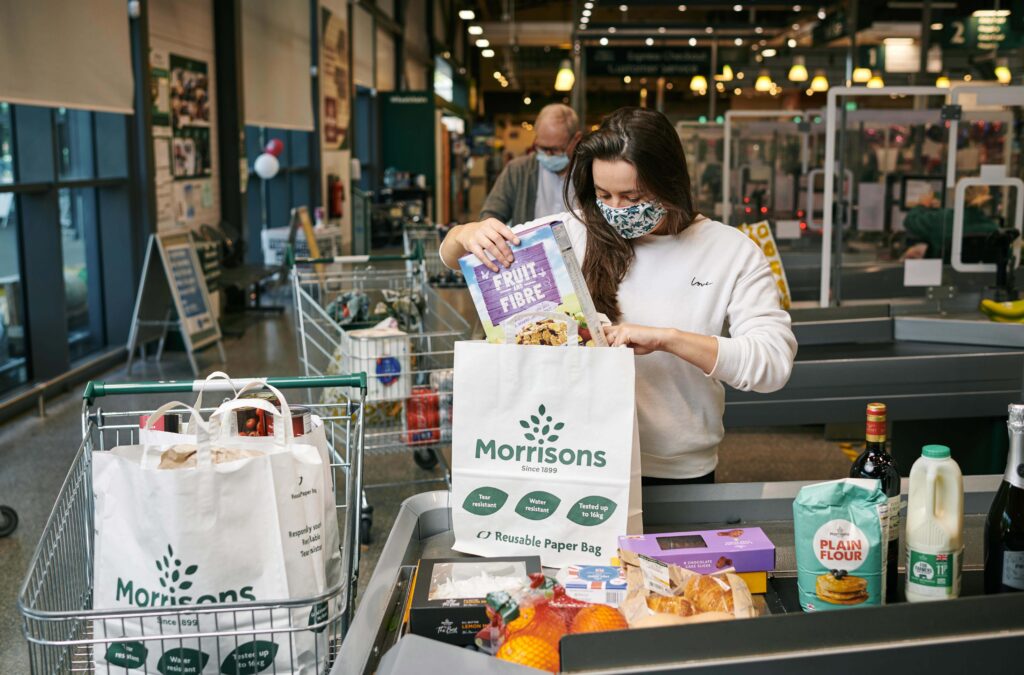 MORRISONS is to remove all plastic 'bags for life' from its stores in a UK supermarket first.
The grocer said that the removal will be phased and will begin in Scotland this month (April), followed by England and Wales over the course of the next year. Almost 100 million plastic bags will be removed in total, which works out at 1.9 million a week.
Customers will instead be able to purchase paper bags, which Morrisons said are reusable, recyclable, water resistant, tear resistant and can hold up to 16kg. It follows a successful trial period and a life cycle assessment by The University of Sheffield which revealed that Morrisons' paper bags have a lower carbon footprint than their plastic equivalent.
David Potts, chief executive of Morrisons, said,"We have been listening hard to our customers over the past year and we know that they are passionate about doing their bit to keep plastics out of the environment. Removing all of the plastic bags from our supermarkets is a significant milestone in our sustainability programme."
Responding to the news, Sian Sutherland, co-founder of A Plastic Planet, said, "We applaud Morrisons for biting the bullet and finally banning plastic bags. We have been fooling ourselves for years that the UK bag tax has worked but the real numbers don't lie – more plastic is being used for those 'bags for life' than we ever used before.
"Over 60 countries have banned the bag. As we are all united by one ocean, we need global action on the scourge of plastic. We urgently need a global treaty on plastics for international policy and strong action from our supermarkets on a local level. It starts with the bag. Let more supermarkets please follow Morrisons's excellent lead."