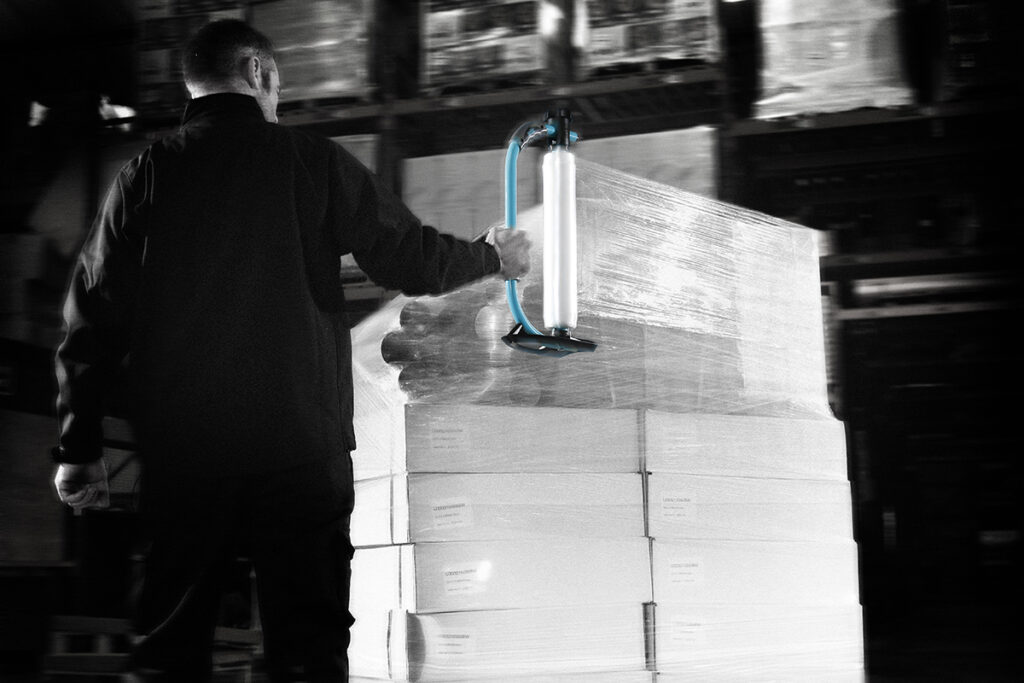 KIRKCALDY-headquartered Kwikpac is investing heavily in its website after seeing online sales quadruple since the beginning of the Covid-19 outbreak.
The packaging materials and machinery specialist, which offers a range of solutions from cardboard boxes and strapping products to pallet wrapping equipment and tape dispensers, has remained operational throughout the pandemic as a supplier to key sectors such as food and medicine.
The company is now investing in a new customer-friendly log-in area on its website, which will allow customers to purchase and place orders or re-order the same products they've bought before. They'll also be able to log-in to their account and see their purchasing history.
Allan Harmer, Kwikpac's marketing and sales director, told Packaging Scotland the business has grown over the past year despite the challenges – just as it has done consistently since being founded in 1993. 
"We've had almost 30 years now of progressive, year-on-year growth through hard work, teamwork, innovation and outstanding customer service," he explained.
"Packaging is used in so many sectors, which has been advantageous to us because when one or more markets are quiet, others are very busy. That's how we've kept going during the past 18 months. Various companies have been in lockdown, while others in the medical and food sectors have been very busy.
"We've been supplying into the frontline. Some of our employees have been working remotely but operational staff are all in the premises. It's been a challenge, but we've managed to overcome it by putting Covid measures in place. We've grown during the pandemic."
The business is currently in the midst of adding an extension to its Kirkcaldy HQ to manage growth and, at the time of interview, was finalising an acquisition. 
Allan said Kwikpac prides itself in being a solutions provider, stressing the importance of developing new products and innovations.
One of the firm's most recent offerings is Grip, a self-gripping stretch film system which helps prevent issues such as backaches when manually wrapping pallets. Kwikpac also launched a user-friendly accompanying dispenser. As well as making the wrapping of pallets safer and more efficient, Allan said some customers have been able to cut their waste by a third.
"It's always hugely important to keep innovating, especially to reduce packaging waste," he added. "That's at the forefront of everything we're doing on innovation and products – and also to improve performance. 'Save more and waste less' is one of our mottos."