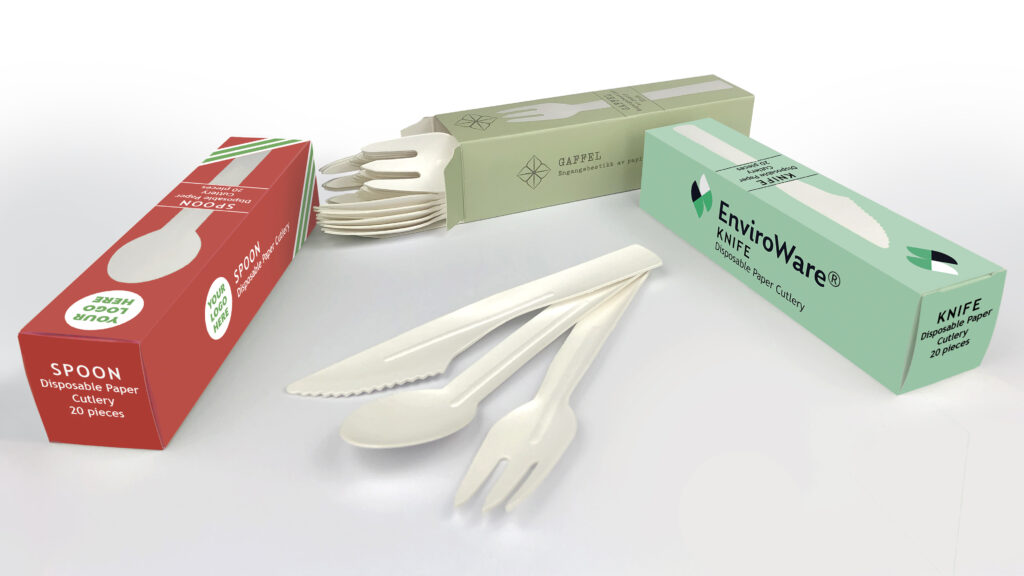 CELEBRATION Packaging has announced the launch of its disposable and recyclable paper cutlery range in 'convenient' retail packs.
Available in packs of 20 knives, forks or spoons, the firm's EnviroWare paper cutlery is made from paper produced from sustainable forestry and has full FSC chain of custody accreditations.
"We've been supplying our award-winning disposable paper cutlery to the foodservice and takeaway sectors for quite some time, but we are now making the products available to the general public through retail channels," explained Celebration Packaging MD Nick Burton. "Packs of paper knives, forks and spoons are already on-shelf with a leading retailer in Norway, and will soon be available here in the UK."
The outer packaging is own-label branded to fit in with existing retail homeware and picnic ranges.
"Disposable, but fully recyclable paper cutlery provides a perfect solution for consumers wanting to play their part in reducing single-use plastic packaging," Nick added. "Many people think the focus on sustainability is something new and are then surprised to discover that we launched our EnviroWare range over 13 years ago."