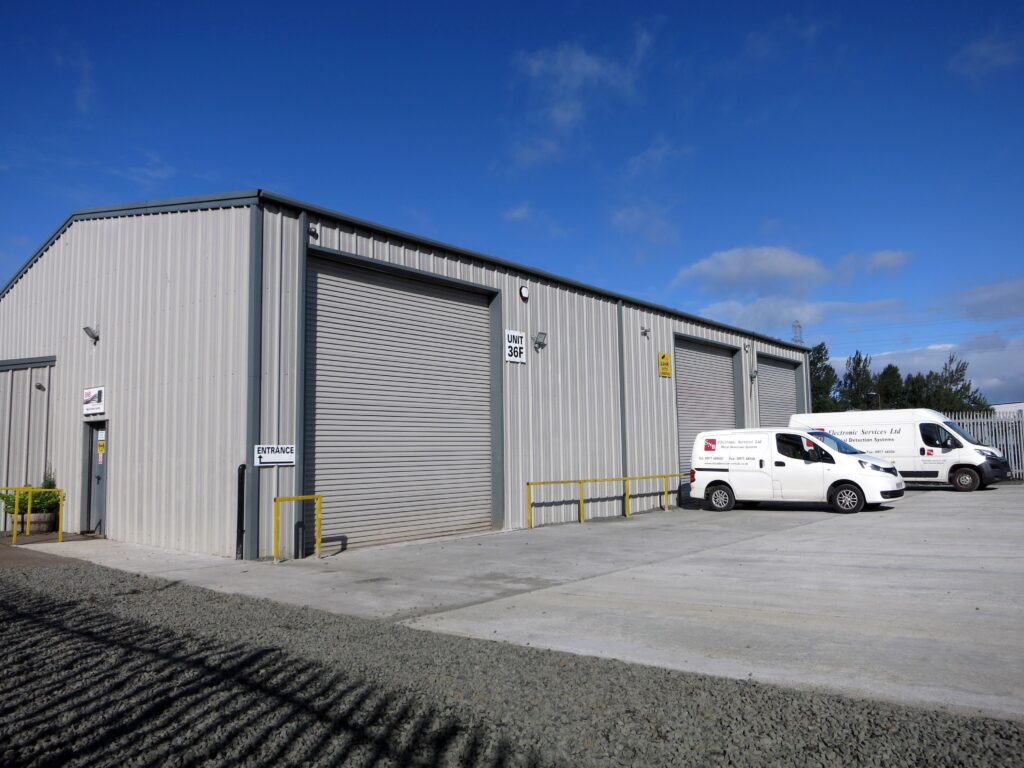 THE UK's largest independent metal detector firm has revealed its new manufacturing facility in Bathgate reaffirms its commitment to the Scottish market it has served over the last two decades.
SNB Electronic Services specialises in bespoke checkweighing, metal detector and combination systems. The firm has manufacturing sites in Luton and is headquartered in Leeds.
"Having the facility here in Bathgate gives us an edge to deliver," Kevin Hart, Scottish director of SNB Electronic Services, told Packaging Scotland. "In the food industry, everyone wants it yesterday, in terms of a breakdown repair or new machine.
"We already had a significant customer base here. It was not from a growth point of view that we opened the facility; it was mainly to affirm to the customers we have in Scotland that we're investing in Scotland and we're here – and in doing so, we're going to give our Scottish customers an improved level of service."
Purchased in 2019, the Bathgate site required 'significant' work and investment to mould it into the facility SNB envisioned. Only now in 2021 is the firm preparing to welcome it to the wider Scottish market. 
Despite the immediate focus being to accommodate the existing companies in Scotland which SNB serves, Kevin said that a 34% growth has already been experienced north of the border since purchasing the site – much of which he attributes to the quality of team that has been built in Bathgate.
"It's all well and good having a building, but it's about ensuring that those employed are right for the customers and business," he explained. "There is an abundance – an absolute abundance – of skilled engineers in Scotland."
Kevin himself began as an engineer at SNB some 12 years ago. He explained the company's philosophy is to promote from within. It takes around 24 months for an engineer to progress through the firm's training scheme, whilst six local apprentices are taken on annually to complete four-year courses in collaboration with colleges local to SNB's bases.
An important part of the role of an engineer at SNB is helping to meet the company's offering of bespoke machinery. Kevin added that they do not offer generic systems, rather ones which have been scaled to be integrated into existing lines – allowing for customers to design their own bespoke system to meet their particular requirements.
"Tunnocks purchased quite a number of our bespoke machines," he said. "They have a significant amount of automation within their Uddingston facility. Without the requirement to relocate that automation, what they wanted to do was integrate checkweighers into their system – so they were confined to a space with an exact footprint and height. We were able to design systems which would fit into lines without the requirement of them having to do any major alterations."
The baker is amongst a host of big name companies, including Walker's Shortbread, Burton's Biscuits and Pladis, who use SNB machinery and aftercare services. Kevin explained its business encatchment is primarily along the M8 corridor, with a 'significant' share of the fish, biscuit and confectionary markets being involved. A major investment was made in Bathgate to create a development area to further complement the sectors served – with a new checkweighing machine already developed through it. 
"We've invested heavily in computer numerical control (CNC) equipment to manufacture components for our conveyers and for our new checkweigher, and that is primarily so the lead times can be reduced on manufacturing systems and we can also keep a tighter control over the whole manufacturing process.
"The investment in a new manufacturing facility at Bathgate was not done on a cost basis, it's done on a quality basis – we're masters of our own destiny in that sense, we can manufacture something in-house to our quality and standards. It will yield a better product."
Now settled at the Bathgate site, Kevin said he hopes it reaffirms SNB's commitment to Scotland and that companies will benefit from quicker and cheaper callout times from their site. "We've invested in Scotland – but in return the Scottish customers recognise what we have done in offering a better local service for them for years to come."