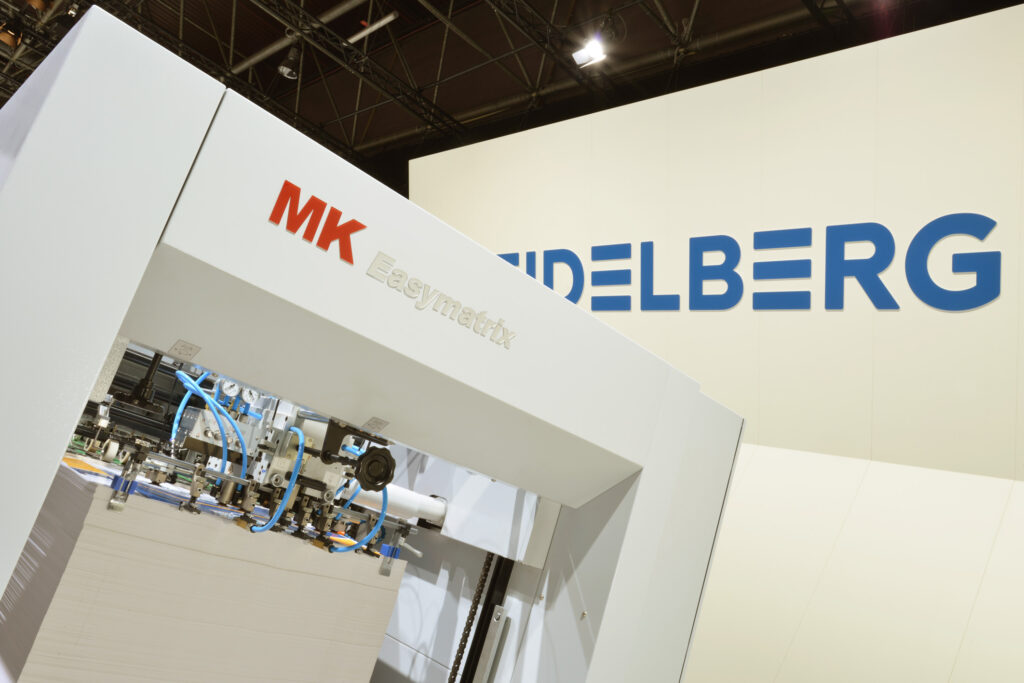 RENFREWSHIRE-based ACA has bought its first Heidelberg B1 die-cutter with stripping.
The Easymatrix 106CS can handle work up to 750 x 1,060mm and from 90 to 2,000gsm paper and board and up to 4mm thick corrugated material. 
The machine can handle a range of cartons including spirits boxes, food packaging and promotional and decorative items such as cosmetics boxes.
ACA director Dara Changizi said, "This machine will help us to expand our packaging capacity as we take on work from all four nations of the UK. Packaging was 50% of our sales before the pandemic started but is now 75% and growing. We recognise the brand strength of Heidelberg and the robust build and level of automation on the Easymatrix. 
"Features like the touchscreen control panel and easy exchange of die-cutting tools will make it easy for our operators to run."
Ryan Miles, MD of Heidelberg UK, added, "The Easymatrix has been a hugely successful die-cutting model in our range. We are pleased that an expanding trade finishing/converting operation like ACA has decided to go ahead and purchase from us and we hope very much that this will be the start of a great partnership moving forward."