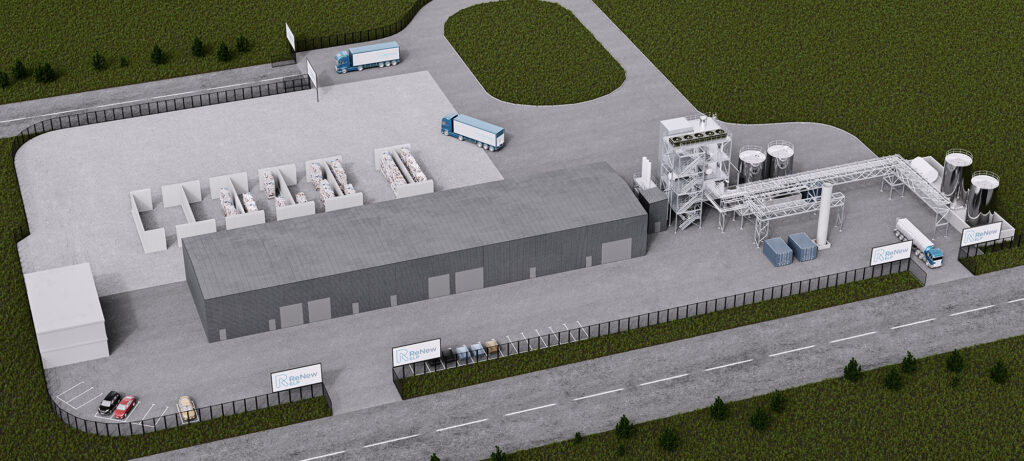 MURA Technology has announced construction is underway on the world's first commercial-scale plant to use its 'hydrothermal' process to recycle all forms of plastic waste.
HydroPRS (Hydrothermal Plastic Recycling Solution) is described as an advanced recycling process designed to tackle plastic that cannot currently be recycled. The first plant to use the technology has begun construction in Teesside and is set to be operational in 2022 when it will able to process 80,000 tonnes of plastic waste per year.
Mura said this will form the blueprint for a 'rapid global rollout' that will see one million tonnes of capacity in development worldwide by 2025. Sites are planned in Germany, the USA and Asia.
The HydroPRS process uses supercritical steam to convert plastics back into the oils and chemicals they were made from, ready to be used for new virgin-grade plastic products. It can recycle all forms of plastic with no limit to the number of times the same material can be recycled.
Dr Steve Mahon, CEO of Mura Technology, said, "We are at the tipping point of an environmental catastrophe – it's time to seize the initiative and put an end to plastic pollution across the world. HydroPRS represents a win-win for the environment, economy and society, helping keep our environment free from plastic and oil where it belongs – in the ground. We need to act now and that's why we're taking a global-first approach– to scale fast and meet the challenge head on.We're working with global partners to deploy our unique HydroPRS process where it's needed, today, to create a sustainable future and eliminate plastic pollution."
To support its global deployment, Mura has announced a series of partnerships. In January, the company signed an agreement with KBR Inc. to license the technology to its clients worldwide. KBR has also invested in the company. Igus GmbH. has partnered with Mura via a strategic investment to support the plant in Teesside. Wood has been appointed as the EPC contractor for the Teesside project, which is being developed by ReNew ELP, the UK subsidiary of Mura Technology.
Last October, the project was awarded £4.42 million by the UK Government via the Industrial Strategy Challenge Fund's Smart Sustainable Plastic Packaging programme.