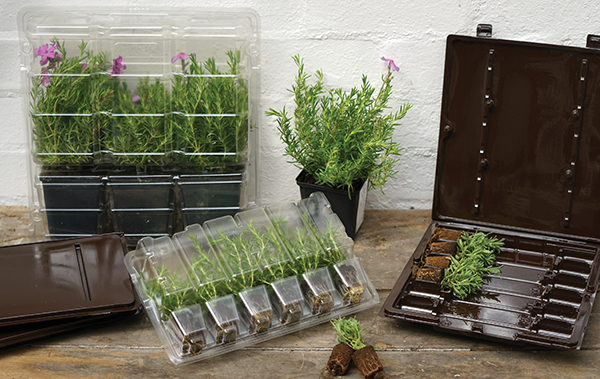 WITH the growing season underway, Macpac is warning of potential supply chain issues involved in importing goods from the continent.
The firm said that using Macpac as a packaging supplier means 'avoiding the possibility of extra stress and increased costs' for importing goods, whilst removing the possible delays at customs and additional paperwork.
Macpac has been supplying packaging into the horticultural industry for many years. Driven by customer demand, the company has introduced new spring packs, extending the range of available sizes.
The 1P920 pack accepts a single 9cm pot with a 200mm foliage height, while the 1P15 pack accepts a single 15cm pot with a 248mm foliage height.
A spokesperson for Macpac said, "2020-2021 has so far seen a significant growth for online packaging with requests for new pack styles and formats from their customers looking to move into web-based sales. With our in-house design team and tooling facilities Macpac can produce new concepts and designs to get to market quickly and efficiently."
Macpac added that the firm has a large range of options online with packaging formats utilising the 'most recycled and recyclable material possible'. Standard packs have at least 80% recycled content and are fully recyclable at the end of life. The manufacturer revealed it can also offer alternative materials with further biodegradable properties if required.