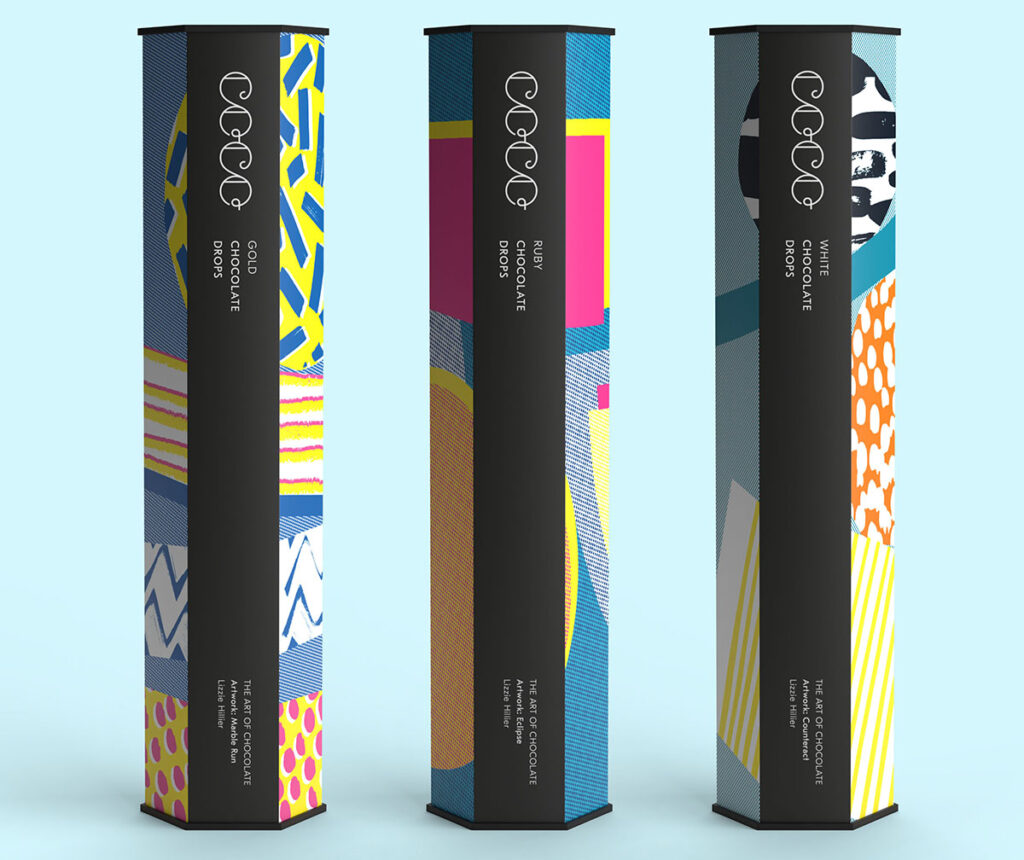 BELL Packaging has released details of its role in providing new packs for bespoke chocolate manufacturer Coco Chocolatiers.
Coco recently unveiled a new range of chocolate drops that are available in three flavours.
The firm wanted a unique tube to differentiate the presentation from standard round tubes.  Product development manager Debbie McLennan had been working with Bell for a number of months and recognised the potential for a hexagonal tube.
Bell explained that the shape gives the product a 'huge point of difference' and allows the graphics to be shown in their 'best light'. With a tight deadline it was decided to print the tubes using a digital process.
In bulk production the tubing is supplied packed flat with the end caps separate. Bell revealed the size of the tubing has been made to ensure a 'snug' fit to the end cap which is secured using a shrink sleeve.
Debbie McLennan said, "We have worked with Bell for a number of years and it is great to find a unique application for their Jetbox packaging.  When the decision to proceed was made we had a very tight deadline but Bell came through and delivered a great product on time and subsequently assisted with the assembly to ensure that the finished packs arrived at our customers in the best condition possible."