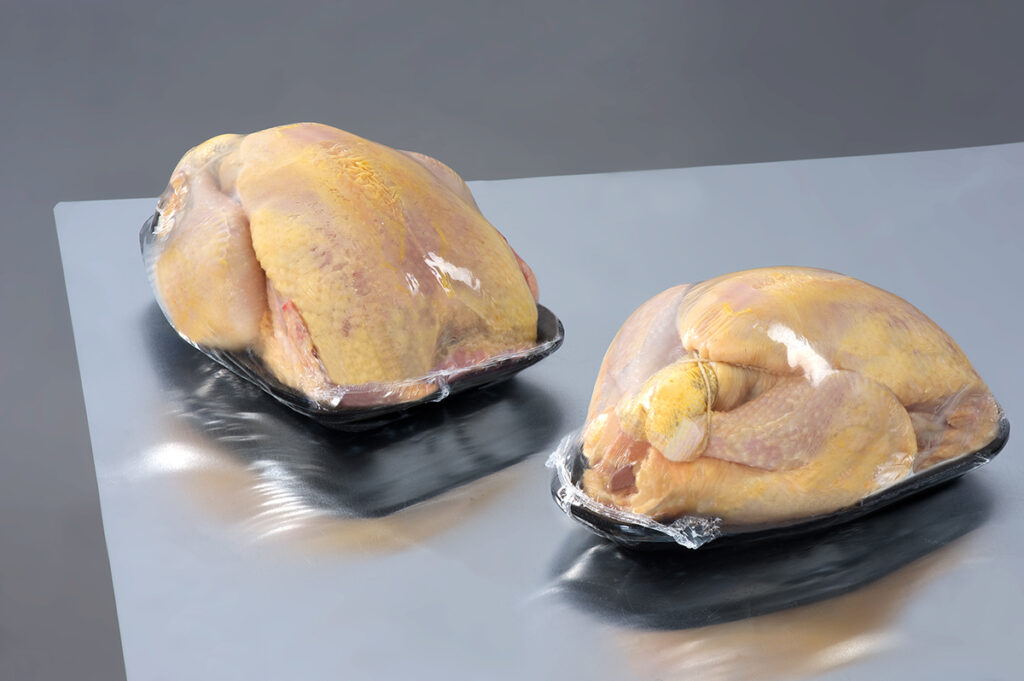 DESCRIBED as an 'industry first', Yorkshire Packaging Systems (YPS) has launched a widely recyclable solution for the whole bird market in conjunction with shrink film specialist Bollore, for whom YPS is the sole UK distributor.
Responding to the demands of poultry customers, the packaging duo conducted research and development to produce the 20mu R-OXBTEC, said to be a 100% recyclable, food contact-safe, barrier shrink film product.
YPS said that unlike any other poultry film currently on the market, the recyclability of this dedicated film is classified as SPI 04, meaning it can be recycled at large stores as well as at some kerbsides and that packs are eligible to display an official OPRL recycling symbol. 
The introduction of R-OXBTEC to the UK market allows poultry producers to 'close the loop' with their packaging, facilitating the regranulation of these shrink films back into new films. 
R-OXBTEC boasts a 'glossy, tightly shrunk' appearance, anti-fog properties, fully hermetic seals to prevent leakage or contamination, printing possibilities and extended shelf-life with the presence of MAP.