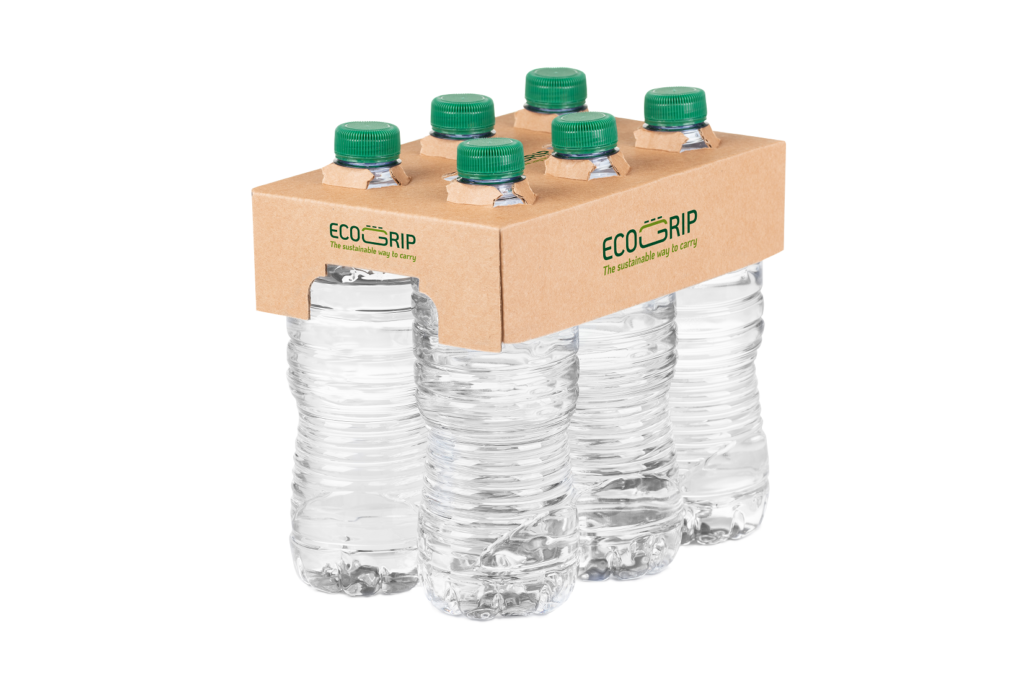 VPK Group has launched a corrugated alternative to shrink wrap for the multi-packing of a wide range of bottles called ECOGRIP.
The product has been designed to replace single-use shrink wrap plastic for bottles between 330ml and 1.5 litres, providing a recyclable and biodegradable solution.
VPK said it is adaptable to different bottle styles regardless of diameter and provides a sustainable solution for four, six or eight bottles.
The ergonomic design is said to make it easy to transport, handle and store, while the corrugated board can be customised through a variety of print technologies.
VPK Group was one of the founding members of the pan-European alliance Blue Box Partners. Armin Höttges, MD at Blue Box Partners, said, "Every business is now focused on sustainability. While we continue to see improvements in recycling rates for many packaging products, secondary packaging such as shrink wrap falls into the category of single-use plastic which can create issues if not disposed of responsibly.
"This has resulted in considerable pressure from governments, environmental groups and consumers – all of whom are demanding packaging which is more sustainable and the launch of ECOGRIP now delivers a solution for brands that want an effective multi-packing option."