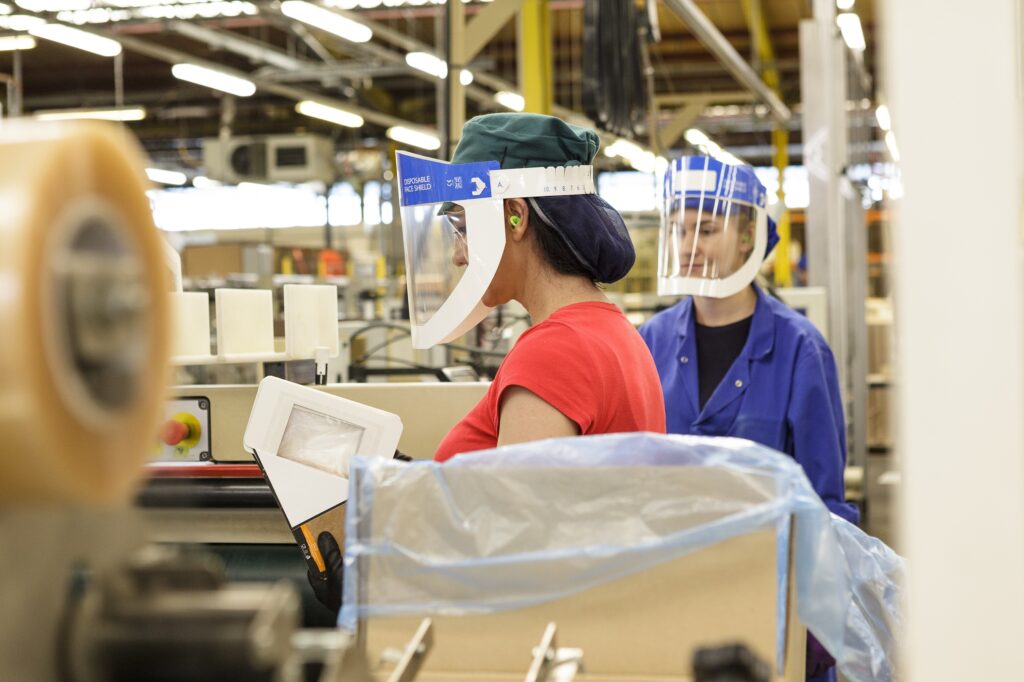 COLPAC has announced it has been recognised in the Special 2020 BSI Standards Awards for its contribution to the food sector during the Covid-19 pandemic.
Winning within the Standards User category of the special edition of the awards, Colpac was selected due to the company's use of BSI standards in the design and manufacture of Personal Protective Equipment (PPE) for its own manufacturing team, and its food service and retail customers.
Colpac worked with customers throughout the pandemic, modifying its range of sustainable food packaging to meet quickly evolving needs. To ensure all packaging could be safely manufactured and help customers meet take-away demands and make safe food deliveries, the firm set up a working group incorporating all areas of the business to create accredited PPE.
In the first phase, Colpac explained that it utilised the EN166 standard, published by BSI in the production for Personal Eye Protection, with reference to EN167 & EN168, as the 'cornerstone' of its disposable face shield.
Frances Dickman, compliance & QA manager, said, "We implemented a thorough examination of the standards and associated certification in the creation of our food packaging solutions, so it was essential that we took this approach in the development of PPE to support our staff and customers during this unprecedented time.
"Having in place an already reliable and efficient supply chain, supported by our internal technical expertise in materials, we were fully equipped to quickly innovate, a more sustainable and most importantly safe solution to the PPE crisis. With standards embedded in our business and our familiarity when it comes to working in alignment with global standards such as BSI, we were able to fulfil the requirements and start an exciting new venture.
"The BSI Standards User Award is recognition for the hard work and dedication of the entire Colpac team."