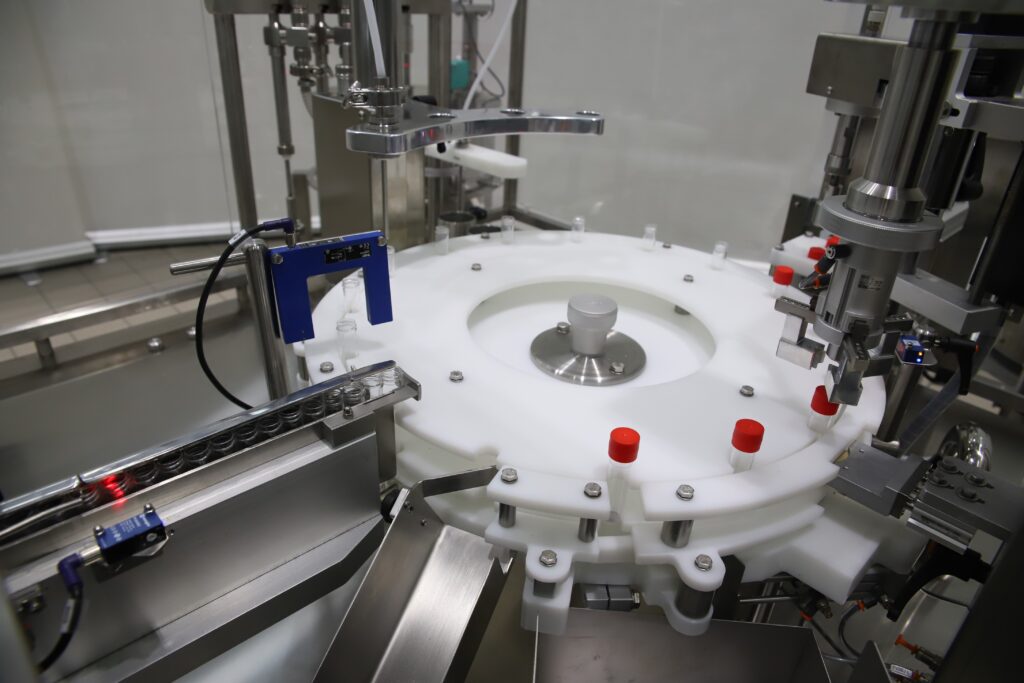 EXCEL Packaging Machinery has announced it has stepped up the supply of its latest pharmaceutical vial filling and capping machines to help the NHS meet demand for Covid-19 testing kits.
In conjunction with Milan-based partner Omas Tecnosistemi, Excel revealed it has already delivered one line and has orders for a further eight automatic lines, all being supplied within a three-month turnaround period.
To meet the challenge, standard processes have been streamlined to fast track orders and satisfy strict deadlines. As part of this, Omas's 12,000 square metre manufacturing facility has benefited from additional structural-technology investments to help guarantee complete control of the production process.
Excel explained that the fully automatic Omas G250 Monobloc provides a complete filling and capping operation for the vials into which swabs are placed after samples have been taken from patients.
Tubes are delivered from the Omas bulk feeder with soundproof cover to the machine star wheel. The filling station incorporates a micro volumetric pump system, said to be designed for ease of dismantling for autoclave cleaning. A cap sorter distributes the caps to the closing station where a pick and place device places them onto the filled tubes. A servomotor driven closing system provides total cap control to ensure each closure is correctly torqued. Tubes can be transferred to a bagging machine or to a conveyor for labelling. Filling speeds are up to 90 tubes per minute.
Excel also offers the Omas GCR 500 Puck Monobloc, a semi-automatic solution featuring a more compact design where vials and caps are inserted into the machine by an operator. This version is capable of filling at up to 40 tubes per minute.
Excel added that the flexible design of the machines means they can be easily adapted to handle other types of products once the Covid-19 crisis is over.
"As the media is constantly reminding us, effective testing is a vital part of the fight against Covid-19," said Excel director Andy Skittrall. "A fast-response has always been a key part of our offering and this has been all the more vital in getting these machines into operation as quickly as possible."
Excel's 20-year partnership with Omas has included the development of a variety of packing line solutions for the pharmaceutical, cosmetics and toiletries, liquid foods, e-liquid cigarettes and CBD industries.
Andy Skittrall added, "For us, the global pandemic exposed weaknesses but also unlocked new opportunities, and it made us realise that we can only move forward if we work together and if we are open to change. Our team is committed to retaining this positive attitude and continuing the good work in the years to come."