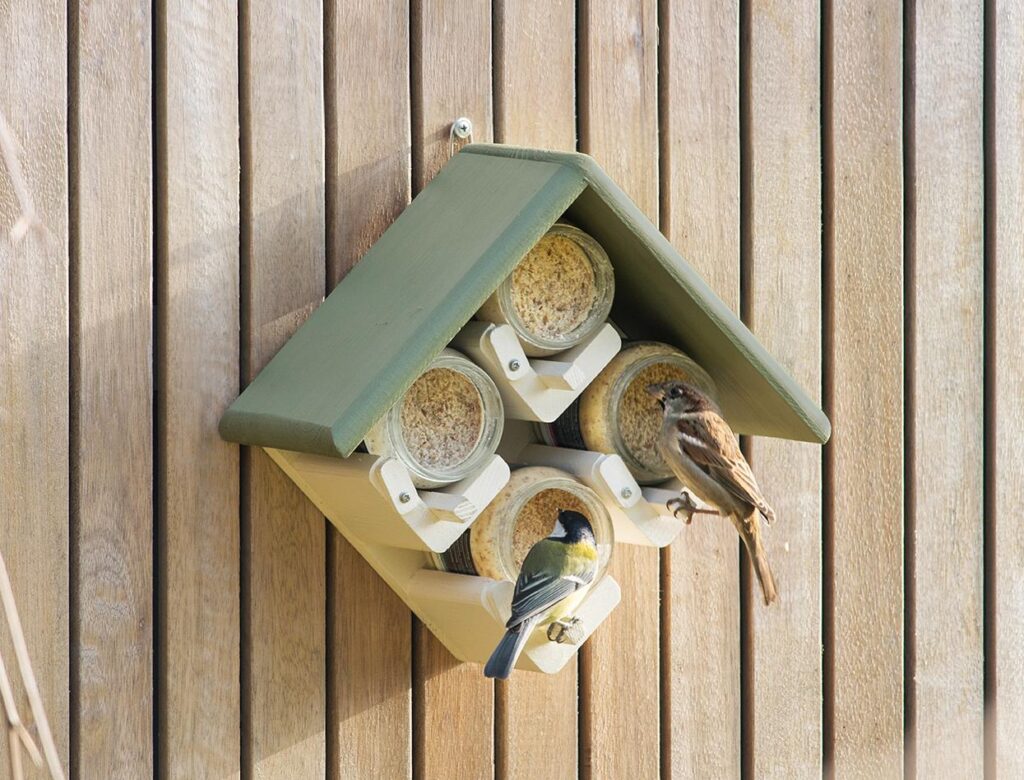 GARDEN birds are set to be fed from sustainable packaging this winter, thanks to bird food specialists CJ Wildlife.
CJ Wildlife has found an alternative use for Beatson Clark's honey jars by filling them with specially adapted peanut butter for birds.
Beatson Clark's Kent-based packaging distributor Freeman & Harding is supplying the jars to CJ Wildlife.
The jars can be inserted into a dedicated feeder supplied by CJ Wildlife or simply placed on a flat surface. Claire Smith of CJ Wildlife commented, "As the jar is so small and simple to use it's a viable option for people with gardens of all sizes, including balconies.
"The jars we purchase from Beatson Clark are used on some of our most popular products and therefore quality and reliability of supply are of paramount importance."
Charlotte Taylor, marketing manager at Beatson Clark, added, "Glass is such a versatile packaging material that we are continually coming up with new uses for existing containers.
"We've already seen our jam jars used for pre-mixed cocktails, beer bottles for tomato passata, and some of our pharmaceutical glass bottles have given a vintage look to several craft spirits brands.
"These peanut butter bird feeders are just the latest variation and we're sure they won't be the last!"