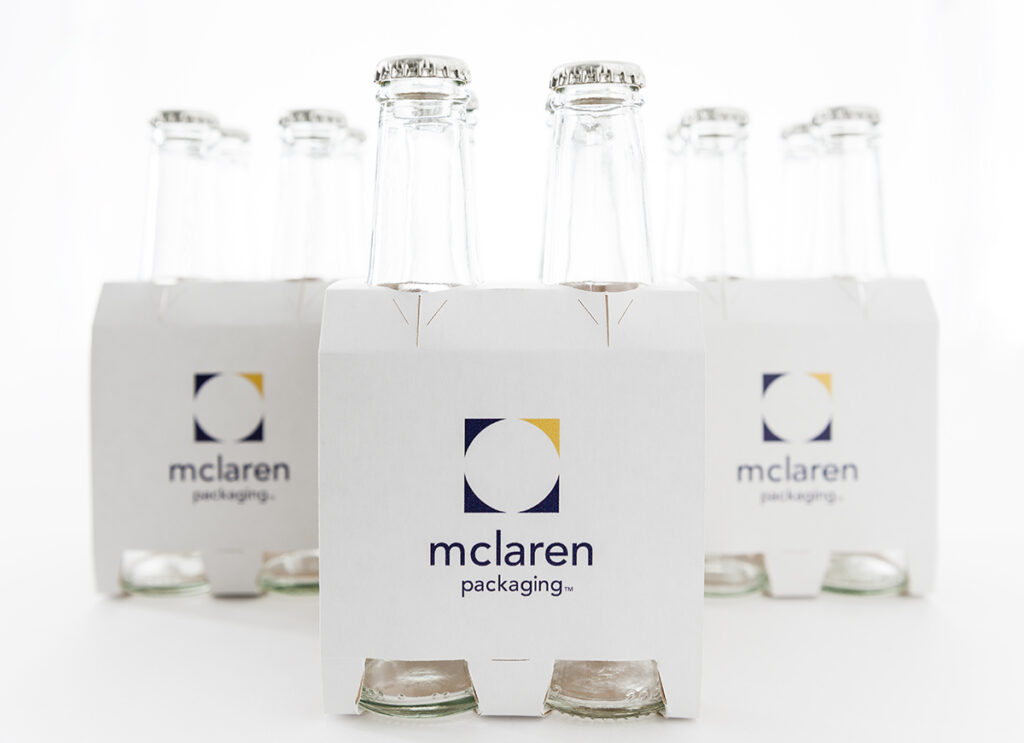 MCLAREN Packaging has confirmed the company is focused on business continuity over the winter months following a challenging year.
The Covid-19 pandemic has seen a dramatic drop in demand from some market sectors, while an increase in others, such as supermarkets and eCommerce.
Sales and marketing director Michael McLaren told Packaging Scotland that the Port Glasgow-based company has continued to trade throughout the pandemic, having been classed as an essential business due to its role in the food and drink supply chain.
"We have implemented policies in line with government advice and continue to identify proactive measures  to protect our workforce and best ensure that they are able to operate safely within the manufacturing environment," he explained.
"We increased hand cleaning and sanitisation, introduced workplace distancing measures, temperature self-scanning, one-way systems, staggered shifts, and are issuing staff with 50 masks and a bottle of hand sanitiser for personal usage outside of the workplace every month during the winter.
"From an operational perspective it has been a tricky time navigating a manufacturing business through the pandemic. On the business side, there was a sharp, dramatic impact on markets during the months of April and May as many businesses were forced to close temporarily."
McLaren revealed things started to pick up again in June and 'pent-up demand' is keeping the company busy as everyone adapts to life in the 'new normal', which is very fluid at this moment in time. 
McLaren Packaging has also experienced a shift within the business. Markets such as duty free have been significantly impacted by global travel restrictions, while there was a need to divert many kegged goods to supermarkets when bars closed during the lockdown period. 
With people being required  to eat and drink at home more often, that has had obvious ramifications for supermarkets and eCommerce. 
"It's clear that eCommerce has benefited significantly during this time at the expense of the high street, due to lockdown restrictions and changes in consumer behaviour," McLaren added. 
"Furthermore, the environmental focus is ongoing. It's an integral part of the way that we're looking at our business from design, materials and production right through to delivery. 
"We specialise in design and manufacturing exclusively paper-based packaging and there are significant opportunities in this area given global trends. 
"Material selection, recycled content, reusability features, recyclability of materials, and minimising associated CO2 emissions from the packs that we are producing – these are all areas of focus. 
"In terms of appearance, natural simplified designs drawing inspiration from the environment and nature – we're seeing more examples of that being designed in."
McLaren revealed the pandemic has resulted in a short-term hold on investment plans. The firm continues to reinvest heavily, with 100% of profits being put back into the business over the last five years. It has benefited from the introduction of various new programmes and initiatives
"One of our key lessons from this is that we have a diverse portfolio of products that we supply," McLaren explained. "Areas where there's been a significant drop in demand have been offset by other areas of the business that have performed strongly as those markets gained strength.
"We're still in the eye of the storm and it looks like we're in for a tough winter, due to the pandemic and potential no-deal Brexit scenario. 
"Our focus is very much on business continuity and making sure that we are serving our customers to the best of our ability during these challenging times for everybody."