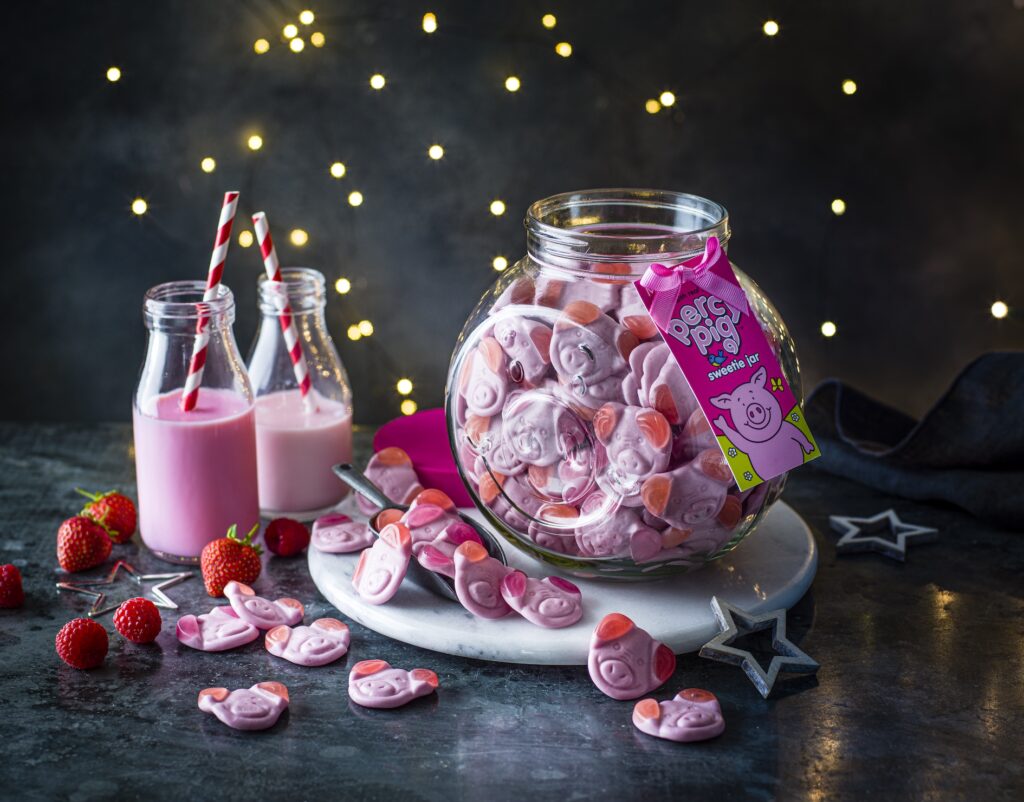 M&S has launched a Percy Pig styled sweetie jar, designed and produced by glass packaging specialist, Croxsons.
The range of soft gums sweets has been a part of M&S for more than 25 years and is usually sold in individual packets.
Croxsons was asked to supply glass packaging, together with an on-brand closure. Taking a product from its standard range, Croxsons revealed it improved the design to create a bespoke jar, which included a rounded flat front with a moulded outline of Percy Pig himself. The screw top closure was custom made, finished in the Percy Pig pink brand style.
Laura Fernandez, M&S senior packaging technologist – ambient food & food hardware, said, "Percy is the nation's favourite pig, so great care goes into creating all Percy Pig products. This collectable, giftable jar was designed to be one of the heroes of our Christmas range, so the product needed to be spot on. Croxsons responded to the brief and delivered a bespoke jar and closure that met our brief perfectly. Having recently visited one of our flagship stores, I can confirm that the jars look amazing on the shelves and our customers just love it."
Croxson's Tim Croxson added, "In supplying glass packaging solutions, we work with many fabulous brands, but there is something special about working with an icon of the UK high-street, but also for Percy Pig sweets in being such a recognisable part of most children's upbringing. Clearly, we were delighted to have been involved in this project and it's great, though not surprising, to see the product doing so well at retail. It's worth adding that bespoke designs, such as this example, are accessible for any brand, with lower volumes that most businesses imagine."