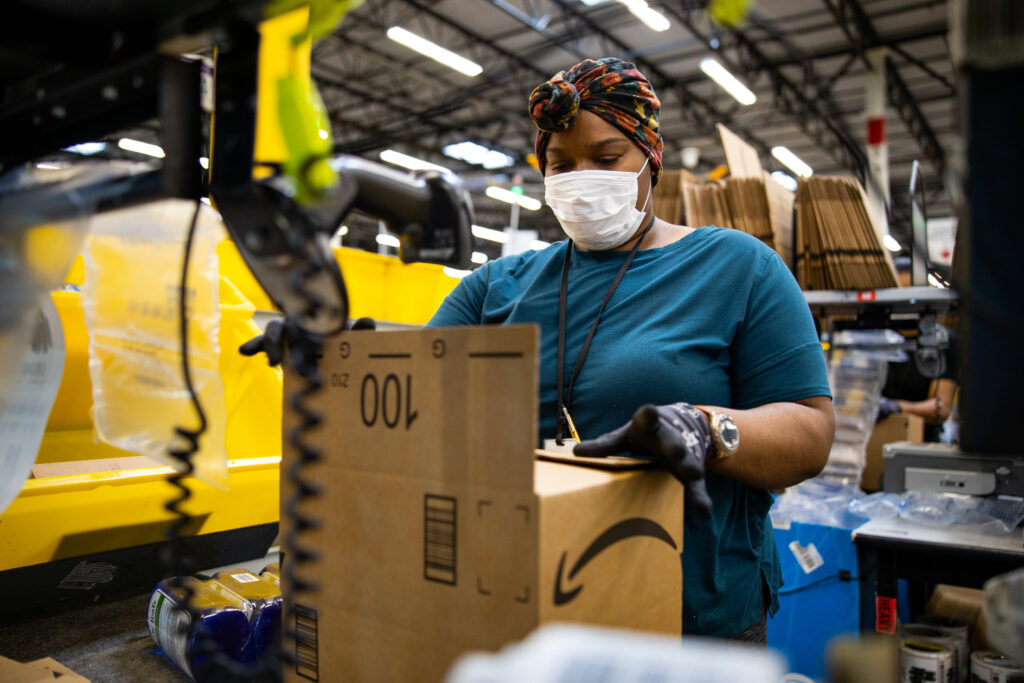 AMAZON has announced the launch of a new programme which will allow customers to discover sustainable products more easily.
Items such as refillable cleaning bottles or products with eco-friendly packaging will have a climate pledge friendly badge displayed on their product listing to signify that they have one or more of 19 different sustainability certifications from Amazon.
The climate pledge friendly selection includes beauty, fashion, grocery, household, office and electronic products and will be displayed in a dedicated section of the online store, alongside their standard section.
One of the certifications is the compact by design award. The externally-validated certification recognises products that have designs which allow for less packaging and are efficient to ship.
Amazon listed Faith in Nature's plastic-free shampoo bars as an example of a product which will be accredited with the certification. The retailer said that the bars weigh just a quarter of the total weight found in a liquid shampoo bottle, thus 'significantly' reducing the weight and packaging for each order.
Doug Gurr, Amazon UK manager, said, "Climate pledge friendly is a simple way for our customers to discover more sustainable products that help preserve the natural world. With 18 external certification programmes and our own new compact by design certification, we're incentivising selling partners to create sustainable products that help protect the planet for future generations."
Darío Soto Abril, CEO of Fairtrade International, said, "It's fantastic to see Amazon helping to make sustainable shopping easier and more accessible for consumers. Fairtrade is committed to supply chain transparency and environmental protection, and we are therefore delighted to be involved in Amazon's Climate Pledge Friendly program.
"I look forward to seeing it launch in Europe, and hope it encourages even more brands to source more sustainably and certify their products so we can continue to drive positive impact that benefits farmers, workers and our shared environment."