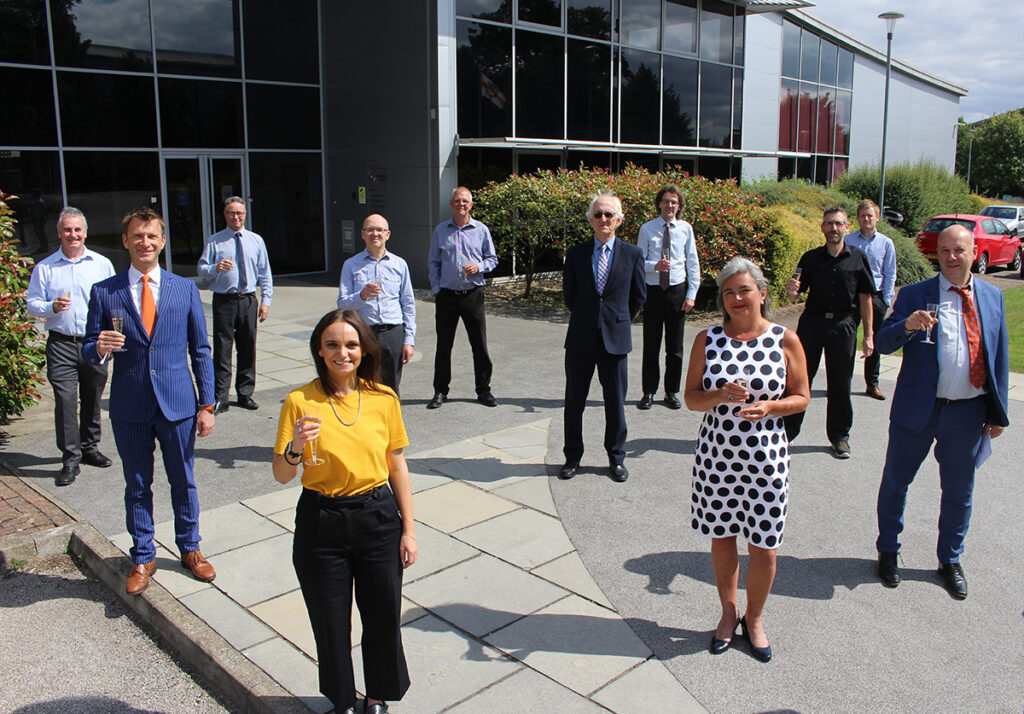 A simple query about where to get dance tickets printed was the catalyst 75 years ago that made brothers Douglas and Russell Denny realise there was a gap in the market.
From humble beginnings, the name Denny Bros has grown into a specialist print company serving multiple sectors.
The Covid-19 pandemic has meant the 75th anniversary year hasn't panned out the way the company expected – but MD Graham Denny said the response has been in keeping with the firm's ethos over the last three quarters of a century.
"We felt our unique skillset and experience made us well placed to support drug development and other areas of the medical sector," he explained. "We created labelling for anti-bacterial gels, end of life drugs, drug development for Covid-19 treatment and medical devices and decontamination advice for hospital bays as well as supporting a local appeal to make scrubs for West Suffolk Hospital."
Denny Bros revealed it has always placed finding solutions at the heart of its business. The company started out printing dance tickets and greyhound stadium programmes, before they became a global name in 1982.
Designed by Denny Bros, Fix-a-Form was the world's first multi-page leaflet label, allowing manufacturers increased space for information – something that led to the formation of Denny Bros-owned Fix-a-Form International.
Within a few years, Denny Bros had over 20 companies around the world manufacturing Fix-a-Form under licence.
Graham Denny said he thinks the secret to success has been a willingness to learn and develop innovative new solutions in response to customer needs.
"We are proud to have a family business mentality and a set of family values," he added. "I think this is one reason why so many of our staff have been here for most of their working life. We look after our staff and respect them and put them at the heart of the decision-making." 
Denny Bros has a dozen companies within the group – each tasked with maintaining the same values instilled by founders Russell and Douglas Denny.
Graham explained, "The two brothers were unchanged by the success of the business and always treated their staff with humility and respect through both good times and challenging times. We continue to operate by the values they gave us and remember both the sacrifices they made and the legacy they left with enormous admiration and gratitude."
The company's first printing kit can be found in the foyer of their Bury St Edmunds HQ.
Denny Bros is now focused  on supporting the environment, with all directors driving hybrid cars and adopting a 'sensible and realistic' commitment to energy efficiency and reducing their carbon footprint.
Last year, the company enhanced its solar panels provision after being awarded £20,000 from Business Energy Efficiency (BEE) Anglia, which saw solar input into Denny Bros doubled from 150kWh to 300mWh – and a third of total energy consumed on site made up of solar energy.