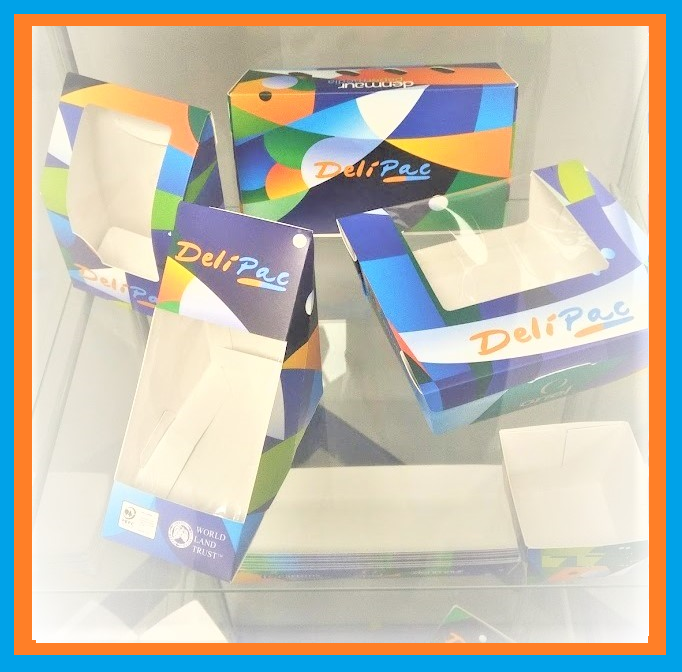 DELIPAC has been described as the 'definitive solution' to sustainable packaging for the convenience food and drinks sector.
The Delipac board products are described as being completely recyclable, biodegradable and compostable. They perform in the same way as what has been deemed conventional packaging – a paper board lined with PE to prevent contamination and seepage.
The product has an aqueous barrier coating, applied at the early stage of its manufacture and once again as an offline process. The firm revealed that it is this double application that enables it to contain food and drink in exactly the same way as PE lined equivalents.
Paul Spring, MD of Delipac UK, said, "The main issue with PE lined packaging is that it cannot be genuinely recycled. There is no commercial fix for separating plastic and paper fibre and a PE lined product will not biodegrade or compost.
"Delipac is purely paper fibre-based, and just as with any other virgin fibre paper product it can be recycled up to eight times. Even if a Delipac packaging item was to be discarded outside normal waste streams, it would biodegrade (or compost if buried) within weeks, breaking down to natural paper fibres, posing absolutely no threat to the environment."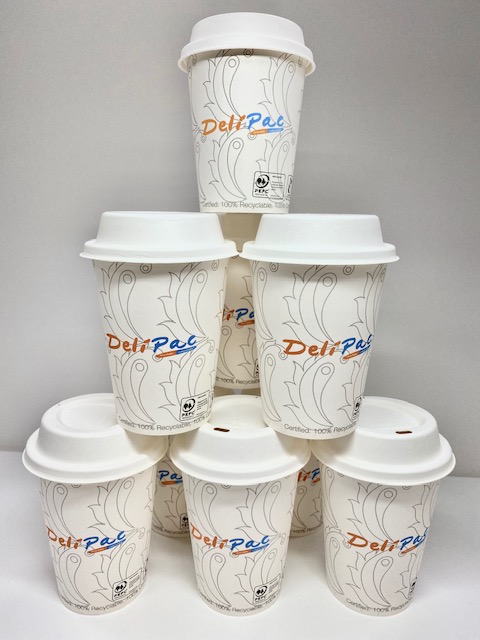 The water-based barrier coating is said to be completely safe and robust enough to contain foods, sauces and liquids at both high oven and deep freeze temperatures. Delipac also has a 12 Kit rating, demonstrating a resistance to grease, moisture and ink migration. The products are also heat and ultrasonic sealable.
"It can be easily engineered into boxes, trays, cups and even sandwich skillets, which when used with Delipac Crystal – our recyclable/biodegradable/compostable answer to window packaging – provides an instant solution to the recycling headache highlighted in the BBC's recent War on Plastics programme," Paul added.
Delipac sheets are stocked in the UK by paper and board specialist Denmaur Paper Media. Delipac Food Gloss, Oven Matt, Cup Gloss and Kraft Natura are held at the firm's warehouse for next day delivery.
Danny Doogan, Denmaur marketing and sustainability director, has worked closely with Paul Spring to help develop the brand in the UK. He said, "We are in a privileged position to be the exclusive stockists of Delipac. Denmaur is at the forefront of sustainability in paper and board merchanting. We are the home of the Revive brand of recycled products, we are FSC and PEFC-certified, ISO 9001 and 14001-certified, BRC storage and distribution-certified and we are a Carbon Balanced company, so Delipac really is a good fit for us."
Carbon Balanced means the measurable carbon emissions associated with the production of Delipac boards have been offset via the World Land Trust's Carbon Balanced Paper scheme.
Delipac is being used commercially for a range of food and drinks applications, with uses even extending into horticulture and hygiene packaging. Paul Spring added, "The boards are PFAS-free, which ensures there is no harm to health. The fact that they're free of any plastic content ensures they won't cause any harm to the environment – in fact, because they're Carbon Balanced, using Delipac will actually help the environment.
"This product serves sustainability, and it allows convenience food and drinks to remain convenient, without consequences."