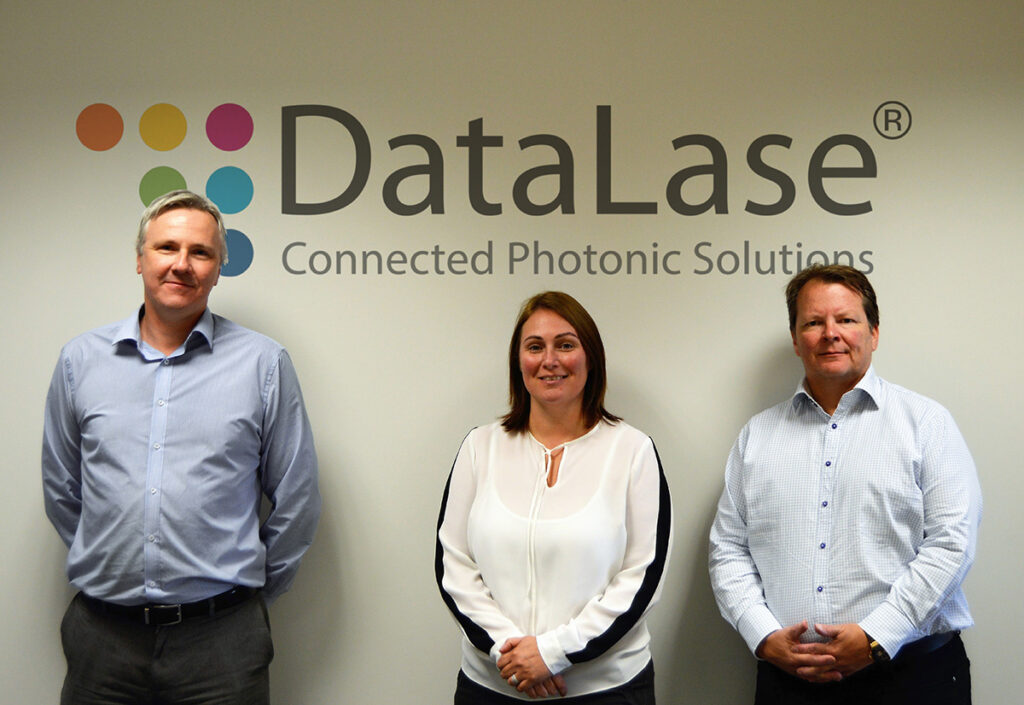 CODING and marking specialist DataLase has announced the business has been the subject of a management buyout (MBO) after the current leadership acquired full independence of the company from SATO.
The deal was led by the firm's COO and CFO Clare Lewis, CSMO Paul Dustain and CTO Alexander Grant.
Based in Cheshire, DataLase was originally acquired by SATO in December 2016. The company said the change in direction is centred on SATO's strategic aim of concentrating resources on its auto-ID solutions business, while DataLase looks to push forward with increased technological advancement and to further develop its photonic printing offering.
Recognising these differing objectives, DataLase confirmed the two sides were able to come to an agreement on the transfer of shares.
Advisory assistance was provided by audit, accounting and consulting group Mazars, with legal advice by law firm Shoosmiths.
Clare Lewis, who is now CEO, said, "With an excellent understanding of the business and an appreciation of its future direction, the management team can now continue on the path of new product commercialisation and growing the legacy business.
"This new era of independence will allow us to become more dynamic and agile in our approach and, with some exciting new developments on the horizon, we look forward to unlocking further commercial success for DataLase."
To support the changes, the management team has taken the opportunity to refresh the firm's corporate identity. The updated brand style includes the strapline 'Connected Photonic Solutions', referencing the company's laser technology.