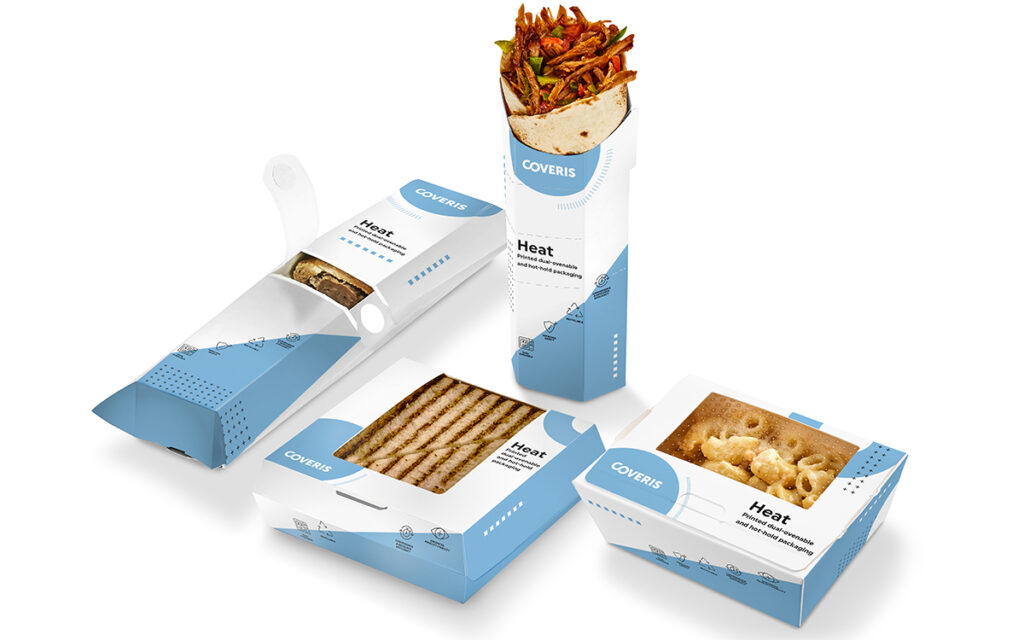 COVERIS has announced it has developed its HEAT range of packaging for hot food on-the-move.
Featuring dual ovenable and hot-hold functionality, the range is said to eliminate the need for direct food contact and enables in-store touch-free cooking for added safety.
Coveris said the HEAT range is designed for heat in-store applications such as pastries, wraps, toasties, and pastas.
Providing an alternative to plastic packaging, the range is made using printable dual-ovenable cartonboard and hybrid cartonboard and film formats. It is designed to withstand cooking temperatures up to 220°C and hot holding up to 90°C.
To improve the range's environmental performance, a new greaseproof patch can be incorporated to HEAT packaging formats. Coveris explained the removable liner helps maintain product quality and has been created to maximise board recycling and recovery by minimising contamination from food.
Michael Conway, food on the move sales director at Coveris said, "The development of Coveris' HEAT range meets consumer demands for a wider choice of hot eat food-to-go using responsible and sustainably sourced packaging. Cook in-store food products can often feature a three-touch cooking process: packaging removal, heat and serve. With HEAT's dual ovenable and hot-hold properties, we eliminate the need for food handling, delivering in-store touch-free cooking for added protection, safety and consumer confidence eating on- the-move."