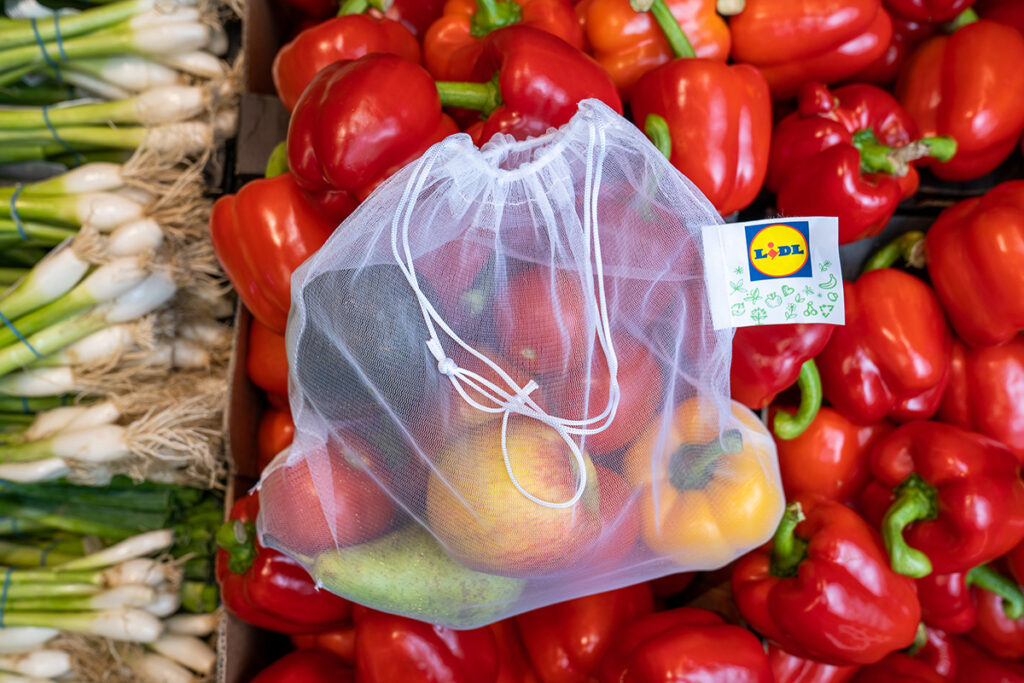 LIDL GB has outlined a new set of plastic and packaging targets, as part of its strategy to eliminate waste.
The retailer revealed it has expanded its commitment to reducing own-label plastic packaging, targeting a 40% reduction by 2025. This follows on from the firm being on track to meet its 20% plastic reduction target two years ahead of schedule, having reduced own-label plastic use by 18% since 2017.
Lidl has also committed to reducing the total amount of own-label packaging by 25% by 2025.
Ryan McDonnell, chief commercial officer at Lidl GB said, "Our unique business model allows us to adapt and innovate at pace and we are proud of the progress we have made to date in tackling excessive plastic use. Protecting the environment is a responsibility we take very seriously, and we know there is more to do. This is why we have significantly expanded our targets to help accelerate the impact we are having on cutting plastics, and we're proud to be working collaboratively with our suppliers to find solutions."
Lidl GB's new targets include: doubling the number of refillable and reusable packaging solutions available in stores by 2021; by 2025, 100% of own label and branded packaging will be recyclable, reusable, refillable or renewable; also by 2025, 50% of own label packaging to be made of recycled content; and working collaboratively with branded suppliers to align its plastic reduction goals with their strategies and reserving the right to delist branded products that do not meet those targets.
In recent months, the retailer has started removing lids from pots of creams and yoghurts, as well as 'lightweighting' the packaging for its beef, lamb, poultry and milk packaging. By the end of this year, Lidl GB said it will have eliminated 'problematic' plastic packaging, including black plastic, PVC and EPS, from its own label core food range.
The business added that it will also ensure that, by January 2021, 100% of pulp and fibre-based own label packaging in its core food range will be either responsibly sourced from FSC, PEFC, or equivalent, or made using recycled content.