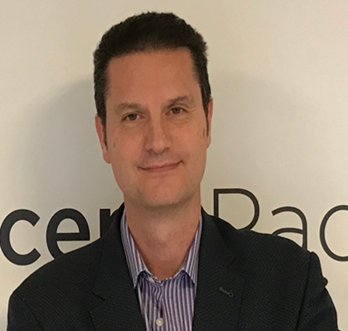 By Lorenzo Angelucci, CEO, Transcend Packaging
If these unchartered times have taught businesses anything, it is the importance of being able to adapt, respond and create opportunities from challenging times. As business and life gets back to the 'new normal', we explain how food and drink brands can enhance their competitive advantage by harnessing innovation to drive a more efficient supply chain, while strengthening their level of connection with their customers.
Covid-19 caused a huge spike in demand for many food and drink products with supermarkets reporting record sales and shelves going empty. Although positive from a sales point of view, these surges in demand have put significant pressure on supply chains, with delays sometimes translating into missed commercial opportunities.
When we combine the variability of product forecasts with increasing demand for shorter and more sustainable supply chains, there is little wonder why brands are demanding more tailored and adaptable packaging solutions.
For these, and many other reasons, leading brands are increasingly moving toward digital printing to foster innovation in their packaging portfolio. Digital printing is allowing leading companies to get ahead of these evolving challenges by reducing waste and product obsolescence as they move toward sustainable, domestically sourced supply chains that allow them to meet demand more accurately.
Overall, it is about harnessing innovation to get ahead of the curve on these, and other emerging trends. At Transcend, we believe in consistently developing new opportunities for food and drink brands to create competitive advantages, and harnessing packaging innovation can help brands stay ahead of the game.
Digital printing: Signalling the end of MOQs
We regularly encourage our clients to view their packaging assets as an easily adaptable platform for creating a competitive advantage. Previously, a brand might have changed its packaging over a range of years or months. Now this can be accomplished in a matter of days to boost consumer demand. It is no longer a tick box exercise, but a tailored means of businesses deepening the level of engagement with customers.
Digital printing also enables brands to maximise flexibility as a business by eliminating minimum order quantities that often leave them holding excess packaging stock while tying up cash flow that could be deployed more productively. The minimum run requirements of digital printing reduce order sizes, warehousing requirements, and minimise the potential for packaging waste. In a wide range of utilisations, it is a cost competitive alternative to litho-printing with significantly shorter set-up times, making it ideal for small businesses and brands with a high number of SKU's.
Furthermore, digital printing is enabling businesses to streamline the personalisation and customisation of branded products for increased margins and greater brand connection. Whether that be personalising one unit, or one million, technology is now enabling levels of personalisation that were not possible before. Businesses are quickly realising that in a rapidly changing marketplace, the need for agility as a brand is an essential component in generating more sales and satisfying customers. Indeed, why should the artistic design or marketing messaging on a product rarely evolve when messaging across the marketplace changes on a near-daily basis?
Giving customers something they've not seen before
During lockdown, the brands that moved swiftly to communicate trust, continuity, empathy and positivity are the ones that have most successfully navigated the commercial risks brought by the pandemic. Adaptability was key, and for food and drink brands the race is now on for fast-thinking creatives to generate the same buzz on packaging that they get from other marketing platforms.
For many years, changes to packaging and branding were somewhat rare occurrences, with product lifecycles in the 1980s typically lasting over two years, and even by the nineties, it was still as long as 1.7 years. Today however, this has dropped to roughly half a year and will continue to decrease as new innovations are developed which enable brands to be more agile.
Digital printing has been an incredible tool for business agility, enabling companies to make quick changes to artwork, increase speed to market, have unique packaging for each SKU, manufacture short-runs and create adaptable marketing for events and promotions. Personalising packaging and creating special editions has traditionally been expensive and labour-intensive, but with digital printing it is relatively easy once you adapt your marketing mindset. In a world where office desks have been swapped for home dining tables connected by the cloud and TV ad campaigns are being produced on iPhones in the space of days, can brands continue to move at the same pace that we did before?
Case Study:
Highstreet health and beauty brand
Prior to our partnership, one of our clients in the health and beauty space needed 15 different packaging designs across 15 SKUs via litho-printing. As a result, they had to order 600,000 cartons at the start of the year – which meant having to afford not only the upfront cost of packaging, but also for storing and maintaining the condition of the cartons.
Now, having switched to digital printing, they are able to restock their packaging every three months & adjust demand based on sales forecasts. There are also fewer cash flow pressures, as these other upfront costs are slashed.
Looking forward
The latest innovations in digital printing mean it is now possible to produce multiple, bespoke packaging designs, in smaller batches and a fraction of the time of traditional litho-printing.
On a digital press, a brand can do a printing run of a thousand cartons with each carton using a different tailored design. The game is genuinely changing, and the technology is now there for brands and creatives to do what was never previously practical.
Moving forward, slow moving brands need to dance like game-changers. The new normal must be built around the ability to print only what is required regardless of variations in design and outside the parameters of minimum order quantities. Digital printing is set to change the game for the packaging industry and its partners, and it may be a great fit for your business going forward.