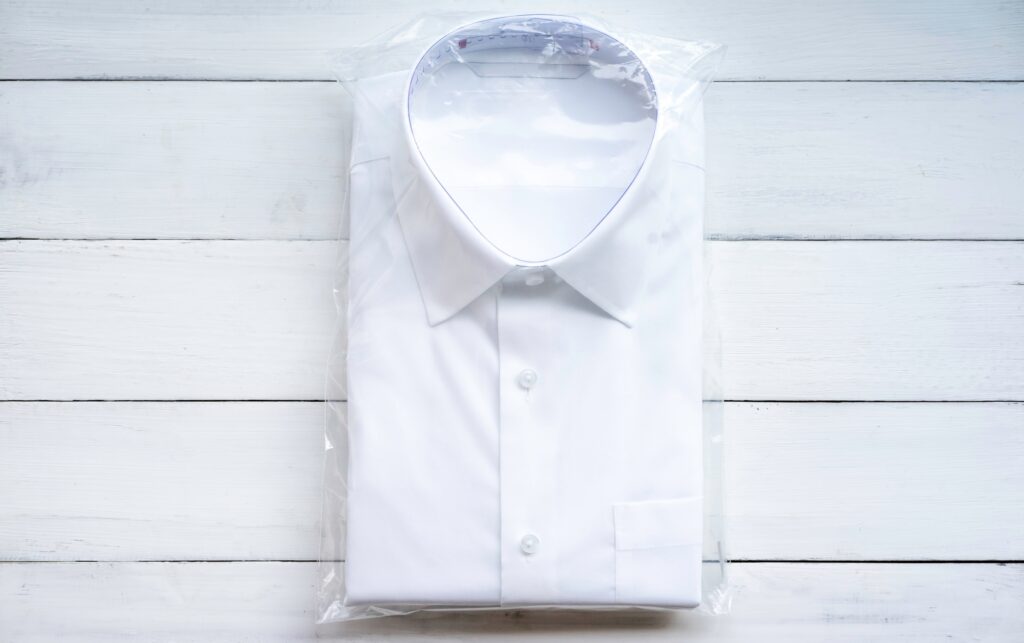 A polybag collection scheme pilot has relaunched, after being halted due to the Covid-19 pandemic.
The initiative – which is a collaboration between waste management firm, First Mile, and sustainable fashion platform, Fashion for Good – will look to test what First Mile described as a 'key' part of infrastructure in a future circular system to tackle the issue of plastic polybag waste in the fashion industry.
The project will aim to identify and scale potential solutions to reduce the impact and use of plastic packaging in the industry. The scheme is being supported by Adidas, Kering and Stella McCartney.
The initial trial will see First Mile collect and recycle plastic polybags from retail stores in central London, with a view to rolling it out across the UK if successful. First Mile said that it is estimated that 180 billion polybags are produced globally every year, with the product commonly used within the fashion industry to pack garments.
First Mile continued by explaining that standard polybags are made from plastic film which, when recycled, ultimately leads to 'downgrading' the material into lower value products due to the challenge posed by the wide variety of different colours and types of film. However, the firm said that the majority of fashion polybags are made from clear low-density polyethylene (LDP) film – which offers the potential of a 'clean' and 'pure' waste stream that cane be transformed into 'high-quality' clear film products again.
As a result, the Fashion for Good pilot will look to transform fashion polybags into new plastic film products.
First Mile head of partnerships, Jamie McCormack, said, "We're delighted to be working with Fashion for Good to be able to offer a recycling solution for a material that has been a headache for retailers for many years. The initial uptake of the service in February was extremely encouraging, and as London becomes busier over the next few weeks, we expect to see a similar trend. Our message to retailers is a straightforward one – let us help you improve environmental performance and lower costs in a simple way. We look forward to seeing how the pilot progresses as we all work together to achieve a more efficient circular economy."
Katrin Ley, managing director at Fashion for Good, added, "It's encouraging to see continued commitment to sustainability and innovation despite these unprecedented times. To tackle polybag packaging waste, we need the fashion industry working together to make a closed-loop system a reality; to commit to making current polybags more recyclable, supporting innovation in recycling, and crucially, focusing on systems for the collection of polybags at all places that polybag waste is generated. We are eager to see the results of this part of the Plastics Project with First Mile."