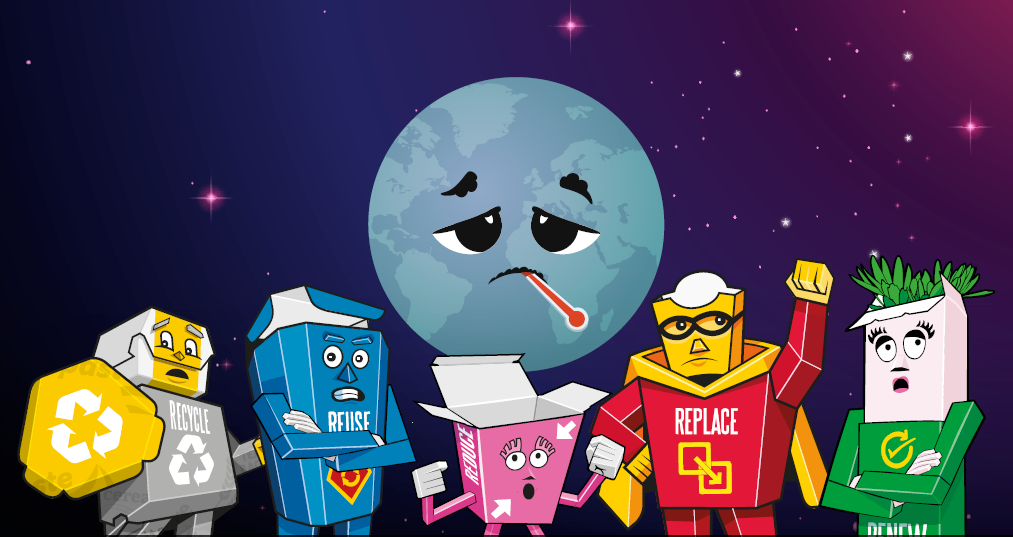 PRO Carton, the European Association of Carton and Cartonboard manufacturers, is launching the latest episode in its Carton Campaigners animation series.
With over one million online views of the Carton Campaigners' videos this year, the organisation is pressing ahead with plans to educate people about their personal responsibilities when it comes to protecting the planet and its vital resources.
In the new video, to be launched ahead of Earth Overshoot Day (August 22), cartoon characters Ricki Recycle, Renée Renew, Ryan Reuse, Rhianna Reduce and Ronnie Replace will show how each of the actions they represent – the 5Rs of Responsibility – should be a priority.
Tony Hitchin, general manager of Pro Carton said, "We've had some wonderfully positive responses to the Carton Campaigners, so it seemed only right to use them to shine a light on Earth Overshoot Day and explain how our actions impact the planet.
"Even though the date lands three weeks later than last year, this is predominantly due to Covid-19 lockdowns and reduction in travel. We want to make sure this trend carries on into the future through environmentally-friendly choices, such as opting for renewable, recyclable and biodegradable packaging materials like cartonboard."