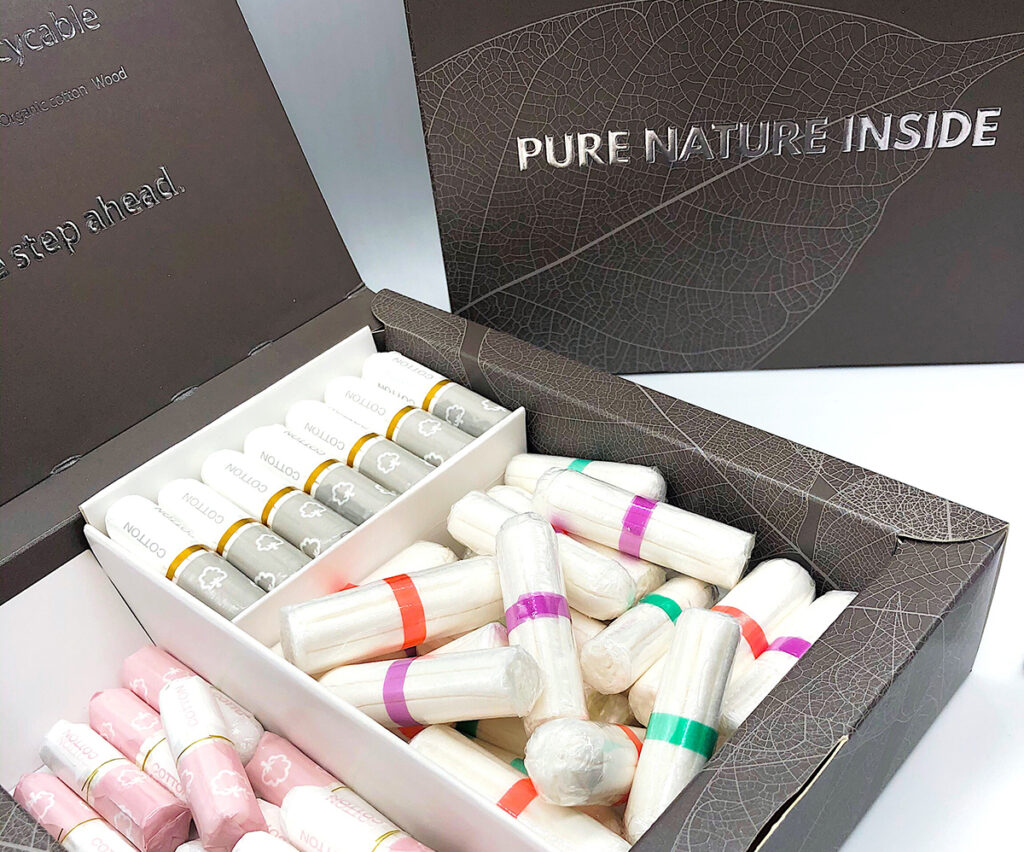 ESSENTRA Tapes has produced its latest printed tear tapes for Tosama, a major European provider of sanitary products.
Tosama produces more than 750 million tampons a year. Already a user of standard SupaStrip tear tapes across its range, Essentra said the firm was clear on the benefits they provided for 'easy opening, helping to remove the overwrap while still maintaining the hygienic seal'.
Essentra's in-house material and design experts worked with Tosama to provide print options that incorporated specific brand imagery as well as maintaining the tapes' performance as an easy opening device. For example, designers could pick out particular brand names in a range of pastel shades on a 5mm width tape, which is said to enhance brand image while at the same time making it clear to consumers where to open.
A spokesperson for Tosama said, "Our move to printed SupaStrip has given us the perfect opportunity to enhance our brands by carrying a range of different designs and messaging. Essentra provided the best combination of price and quality for our printed tear tapes, all as part of the outstanding service we have always received from the company. We have been very pleased with the results."
Each SupaStrip tape is applied to the tampon packaging lines with Essentra's applicators, while the incorporation of an 'easy-to-use' tab cut makes it even simpler for users to remove the overwrap film, Essentra added.
Ian Beresford, head of marketing and development at Essentra Tapes said, "The ability to add a range of sophisticated print designs to the functionality of the existing SupaStrip tear tapes was a winning combination for Tosama. Our high-definition print delivers spectacular results and we are delighted to see them in the market, helping to promote brand image while avoiding any customer frustrations with the opening of packaging, which can severely impact a repeat purchasing decision."