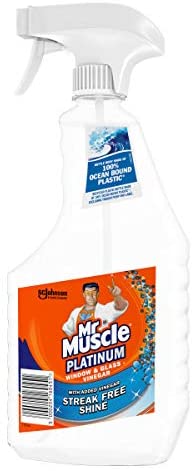 HOUSEHOLD cleaning producer SC Johnson has launched a new line of Mr Muscle cleaner in 100% recycled ocean-bound plastic bottles.
The firm said that the bottle is the first of its kind in the UK. The new product forms part of SC Johnson's global partnership with Plastic Bank, which will look to reduce the amount of plastic waste entering the ocean while also helping to alleviate poverty.
The partnership includes the opening of 509 plastic collection points in countries such as Indonesia, the Philippines, Thailand, Vietnam and Brazil. The firm said that it intends to collect 15,000 metric tons of plastic waste per year at the banks.
Fisk Johnson, chairman and CEO of SC Johnson, said, "These Mr Muscle bottles are our latest effort to incorporate post-consumer recycled waste into our packaging. Together with Plastic Bank, we're working to help protect the health of our ocean ecosystems and at the same time improve the lives of individuals around the world."
David Katz, founder and CEO of Plastic Bank, added, "Our partnership with SC Johnson is an important step in ocean stewardship. By supporting the collection of plastic waste and use of 100% recycled ocean-bound plastic in their bottles, they are enabling people to make a profound impact on the world."