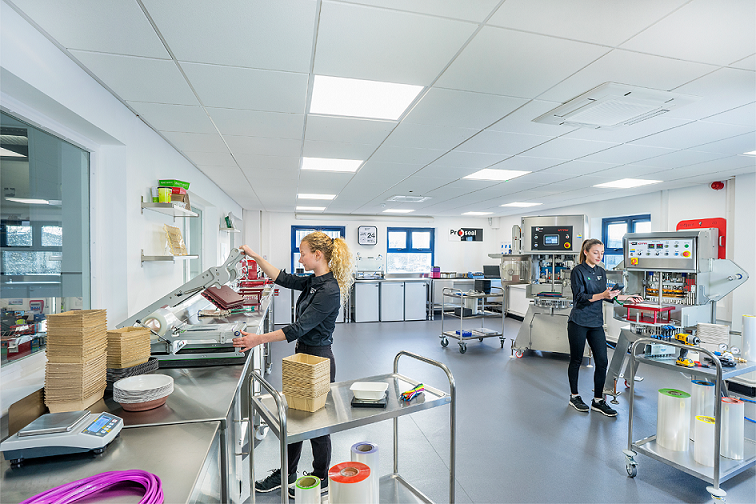 PROSEAL has revealed details of its role in helping to keep food packaging lines running during the current period.
The company said its in-house manufacturing teams are 'working flat out' to meet increased demand. Spare part production and dispatch has been speeded up wherever possible, while machine tooling production, which is normally completed within a two-week lead time, has been accelerated.
Proseal said that in several recent instances, tooling has been designed, manufactured, tested and dispatched within a matter of days to meet emergency requirements.
The company's online and virtual Provision system helps to monitor downtime, OEE and error management. For ongoing production matters, Proseal's Test Kitchen facilities remain operational, enabling food companies to carry out shelf-life trials and seal integrity testing.
To maintain safe working practices, tests are being carried out by the Test Kitchen team in isolation.
"We have always recognised how essential it is for food companies to be able to maintain production and that is why we have continued to invest heavily in our range of support services," said Proseal's Tony Burgess. "We are delighted that this investment means we have been able to provide the fastest response for customers during these very testing times."