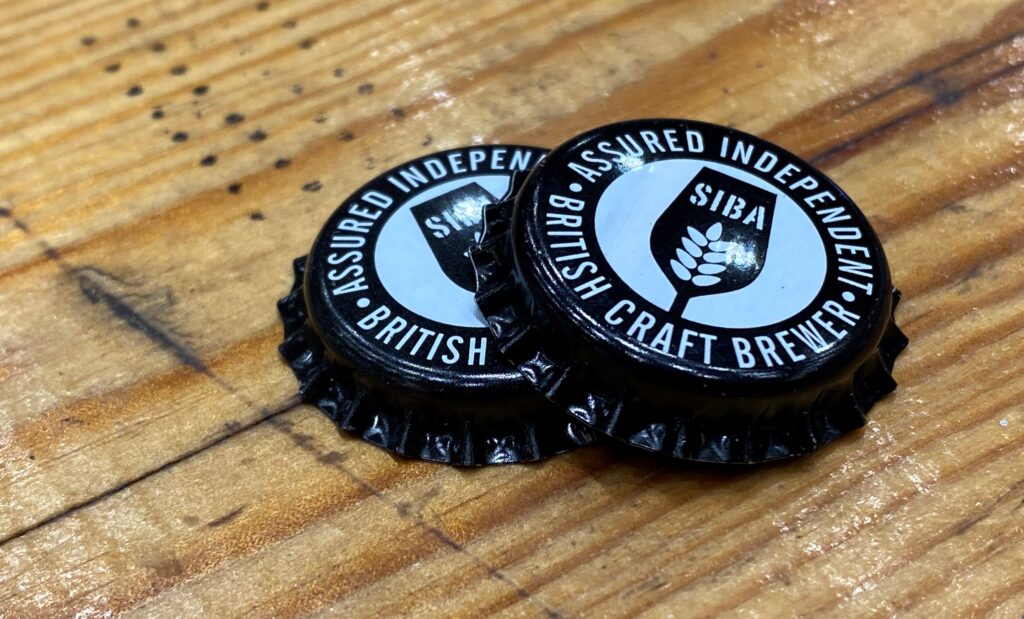 SOCIETY of Independent Brewers (SIBA) member Croxsons has announced it is supporting the association's Assured Independent initiative by providing SIBA members with printed crowns displaying the message: 'Assured Independent British Craft Brewer'.
Croxsons explained that the craft beer brewing sector's growth hasn't been helped by the commercial consequences of the Covid-19 pandemic and continued interest by multi-national drinks companies in exploring investment opportunities amongst some successful 'artisan' brands.
The 'Assured Independent' initiative is designed to provide a degree of unity during tough trading conditions, helping to differentiate themselves from large producers at retail and also acting as a badge of premium quality.
Croxsons, which has produced 336,000 crowns to-date, said it is providing the closures at a price normally applied to larger bespoke printed runs. Launched at SIBA BeerX, Croxsons managed to design and produce the crowns in just two weeks.
James Calder, SIBA chief executive said, "SIBA launched the Assured Independent British Craft Brewer scheme to help beer drinkers identify genuine independent craft beers from mass produced global brands. Our 2020 survey found almost 9 out of 10 SIBA Brewers are now engaged with the scheme, and just under two-thirds of those who are not will be by the end of 2020.
"Croxsons has always been highly supportive of the craft brewing sector. The crowns are a great way of getting the message out there, particularly to the consumer who, understandably, may not always recognise authentic craft beer. Our thanks to Tim and his team, whose efforts are appreciated as ever."
Tim Croxson, Croxsons' COO added, "Given the current situation that craft brewers are facing, we wanted to give our weight to the initiative in any way that we could and the crowns were the best way of achieving that. We have been SIBA members for a long time now and felt that this was a good way of giving something back to the association at a time when it was most needed."