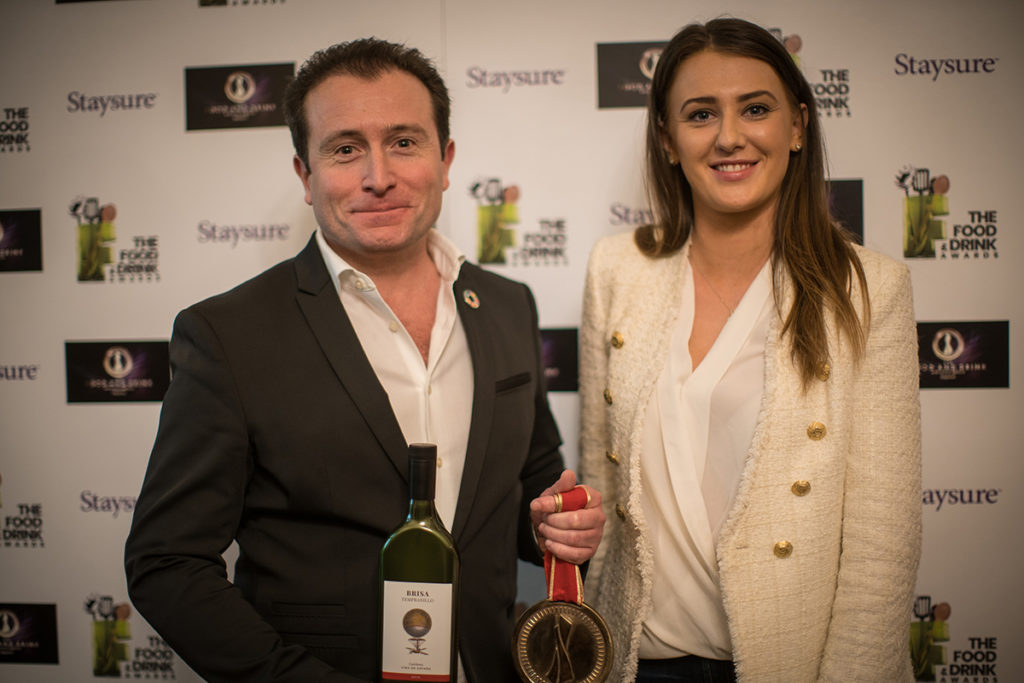 Garçon Wines, whose flat wine bottle was featured in Packaging Scotland, has won a top innovation prize at the inaugural Food & Drink Awards.
Hosted by Stephen Fry, the winners were revealed in a ceremony televised on ITV.
The Innovation Award was presented to Garçon Wines for its sustainable, lightweight flat wine bottle. One of the first bottles to be made entirely of pre-existing, 100% recycled PET, each bottle is described as being around 87% lighter than an average glass wine bottle.
"We're thrilled to be recognised as a significant contributor to the British food and drink industry alongside such an eclectic mix of talent that celebrates all aspects of the scene, from heritage to haute cuisine," said Santiago Navarro, CEO & co-founder of Garçon Wines. "Innovating in the wine industry, an area that has remained remarkably unchanged in two centuries, presents a great opportunity to support other key players in Britain's culinary ecosystem whose establishments would benefit from space-saving, easy-to-handle and sustainable wine bottles that are still beautiful to be placed on the dining table.
"Our bottles were very well received when they were sold for the first time in festival bars at Bristol Pride in July last year, and we're looking forward to the moment where our wine packaging solutions are further embraced and adopted by restaurateurs, caterers and pubs."
This latest win follows success on the awards circuit last year, which saw Garçon Wines come joint first alongside Carlsberg in the Innovation of the Year category at the Footprint Drinks Sustainability Awards. The firm also triumphed in the Best Packaging Design category at the World Beverage Innovation Awards.