Setting a new benchmark
GARÇON Wines is looking to "revolutionise" home delivery with a new bottle capable of fitting through a letterbox.
The packaging designer and wine wholesaler has this year launched a new 100% recycled PET bottle primarily to the consumer gifting market but moreover, Garçon Wines is looking to challenge the status quo as to what is expected of a wine bottle.
"Letterbox delivery into the home is just the tip of the iceberg," Santiago Navarro, CEO and co-founder of Garçon Wines told Packaging Scotland. "The fundamentals to our business is that the glass wine bottle that we all know, use and like was invented in the 19th century and we're trying to use a 19th century bottle in a 21st century world where we buy and receive products differently.
"Being light, strong, beautiful and respecting the traditions of wine; adding all that together and then being an eco-friendly option creates a winner of a bottle."
It is the view of Garçon Wines that the 19th century bottle is no longer fit for purpose for a lot of applications, including sustainability and the eco-friendliness of a business, Santiago said.
The company has registered the bottle design in the UK, which is based around the most recognisable wine bottle shapes – Bordeaux and Burgundy.
Santiago, whose mother is from Dumfries, said, "If you look at anything from mineral water bottles to shampoo bottles, the shoulders are very similar to either the higher shoulders of Bordeaux or the lower, sloping shoulders of Burgundy. Our portfolio is primarily denominated around those shoulder shapes, while being flat.
"The important thing to note is that registered designs secure your aesthetics and so flat bottles are what's important to us. The IP is material or size agnostics so we could have a bottle that's in two litres or 125ml and the bottle could be made in glass or PET."
Developed with supplier RPC M&H Plastic, the bottle is described by Santiago as being 40% spatially more efficient than a traditional bottle of the same volume, while being 87% lighter than a glass bottle. This process was not without its challenges, Santiago admits.
He explained, "The issue being that we wanted to produce the bottles in rPET, we intended to produce the bottles in injection stretch blow moulding, not extrusion blow moulding. That would give us a higher performance and higher quality, lower cost, quicker output bottle.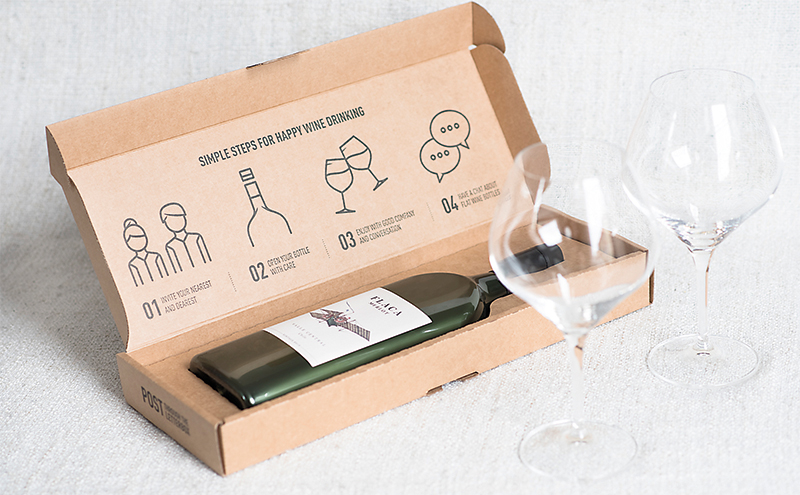 "The issue with injection stretch blow moulding is the ratios of the depth to the width and because our bottle is quite wide and very narrow – because it's flat – getting those proportions we were told wasn't possible whilst retaining the shoulders of Bordeaux."
Santiago continued, "The first bottles we released to the world in the beginning of 2017 were prototypes developed in China in extrusion blow moulding, which you can produce most shapes out of, but it's not a system which would allow us to produce a bottle that would be able to scale.
"It would also have resulted in a bottle that was not eco-friendly so we stopped after those prototypes and worked with M&H pretty much the whole of 2017 and the beginning of 2018 and we finally got a bottle in March of 2018 after considerable time and effort."
Santiago said he was advised to use 50% recycled content but refused. "I said no, we're going to go to market with 100% from the outset. Let's get it done, let's do whatever we have to do, let's set a new benchmark."
With the bottle design now complete, the focus turned to the delivery box. A comparatively straightforward process, Santiago said.
"Secondary packaging is a challenge usually because the primary packaging is not fit for purpose and most people struggle around secondary packaging because they're trying to send out round glass bottles with minimal secondary packaging to make the delivery as simple, as frictionless as possible. But the reality is that you need to sometimes review your primary packaging before you look at your secondary packaging, so for us it was easier than most.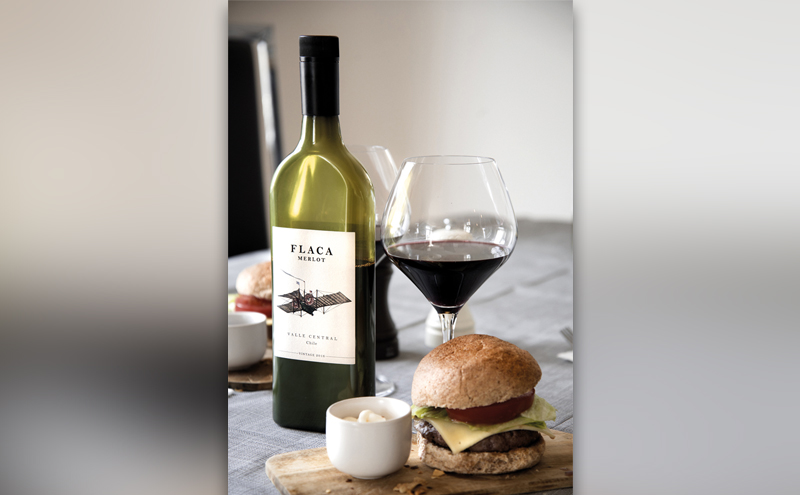 "However, we did look at many different options because whilst there were clear necessities for the box to get through a letterbox, to be easy to send, we also wanted there to be some element of excitement around the reveal of the bottle."
Reflecting on the future of home delivery packaging in the age of e-commerce, Santiago reckons firms need to be bold and innovate with both their primary and secondary packaging. "Across a lot of products businesses are using primary packaging that was developed in a pre-e-commerce era, in a pre-digital era and they're trying to fit it into a new way of retailing and logistics whilst they should actually probably pause and whilst respecting heritage and tradition where it exists…the status quo doesn't have to remain the status quo.
"We can innovate with respect to heritage and tradition to create a pack fit for a new era, that brings forward some of those experiential emotional benefits for past eras but not necessarily trying to fit a 19th or 20th century primary pack into a 21st century world – that makes little sense."
Garçon Wines now has its sights set on multichannel, multi-country expansion with potential markets including travel – where any space and weight efficiencies can be hugely beneficial – and events. The company also has a sprit product in the works, together with a large brand owner, Santiago said.
"The UK is around 2 billion of the 35 billion bottles of wine a year, so it's a drop in the ocean but it's a beautiful drop in the ocean," he added.
"We will focus on trying as best as possible to disrupt as much of those 35 billion bottles as possible, where rPET is more suited. There will remain to be round glass bottles closed in natural cork for a long time to come because there are some wines that just need to develop in bottle but for a lot of applications a flat bottle in a lighter material, and a sustainable material, is, in our view, the future."
Tagged GARÇON Wines