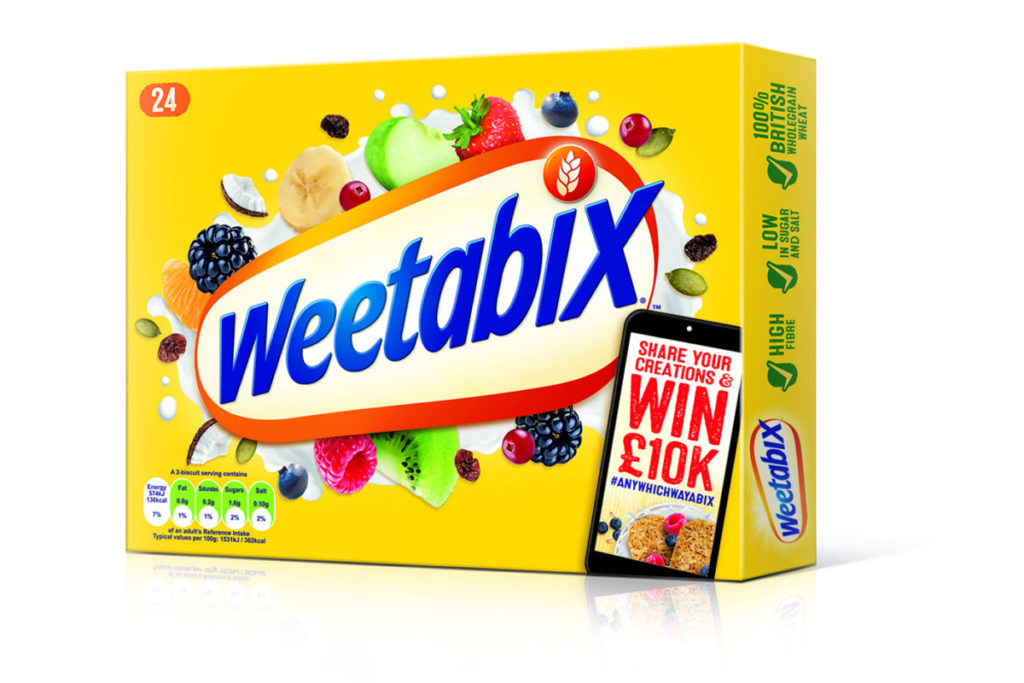 WEETABIX has announced the return of its Any-Which-Way-A-Bix campaign.
A 'Win £10,000' on-pack promotion will run until March. The limited-edition pack design will feature on all core Weetabix Original packs. The packs feature colourful fruit, nuts and seeds and the 'share your creations to win £10K' campaign graphic.
Weetabix said the Any-Which-Way-A-Bix campaign taps into the trend for customising food, celebrating all the different ways to enjoy the cereal. The 2019 campaign resulted in a 7% rise in sales. The on-pack will be supported by an updated TV advert.
Charlotte Hunt, senior brand manager at Weetabix said, "We've gone bigger and better with Any-Which-Way-A-Bix for 2020. With striking new pack visuals and an exciting new on-pack proposition, we're confident that this campaign will bring more shoppers to the cereal aisle and drive fantastic results."