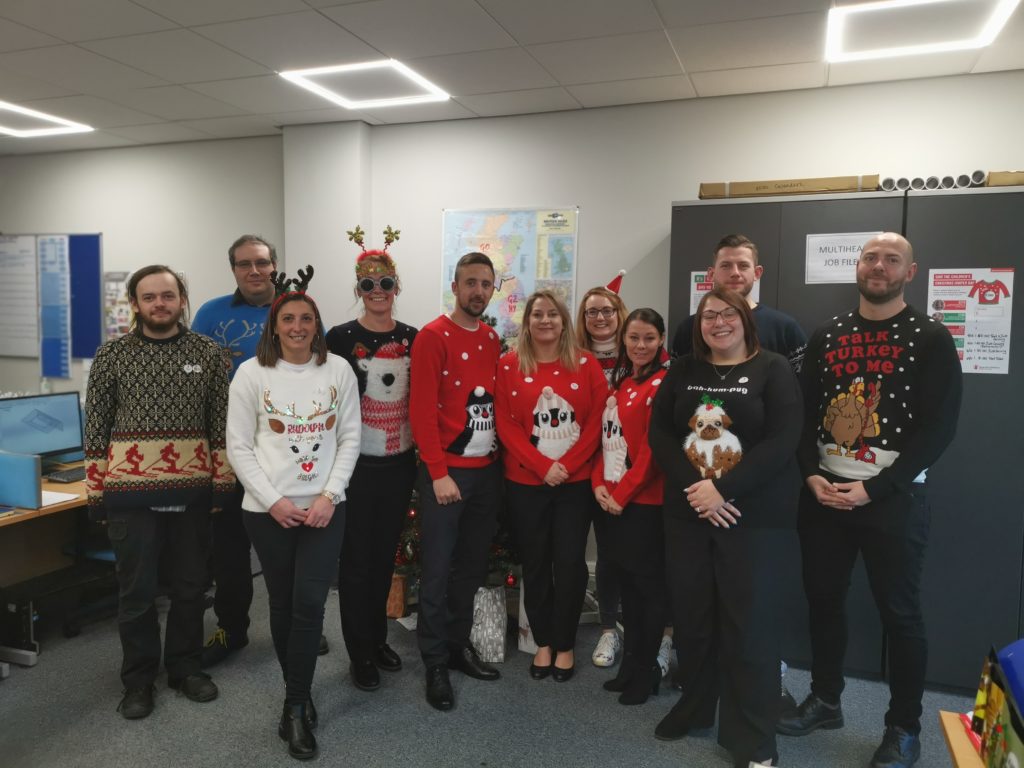 STAFF from Yamato Scale Dataweigh UK have held a Christmas Jumper Day to raise funds for Save the Children.
The team came to work dressed in their favourite Christmas jumper as part of the annual office 'Christmas Fuddle', where everyone brings in festive treats.
Event organiser Leanne Mann said, "So far, we have raised £81 but there is still time for people to donate and there is more to come from text and via Just Giving. The official Christmas Jumper Day is on Friday 13 December so our Just Giving page and text account are still open."
The prize for the best dressed team member went to Mikaela White, while an office sweep stake was scooped by Steve Dalton.
Operations manager Andrea Spencer said, "We'd like to thank Leanne Mann for organising the day, without her hard work it just wouldn't happen. It gives the team the chance to bond and have some fun and to do something worthwhile for a deserving charity at the same time."
Anyone wishing to donate to the Save the Children Christmas Jumper Appeal via Yamato can donate £2 by texting TEAMYAMATO to 70050 or donate via Just Giving.