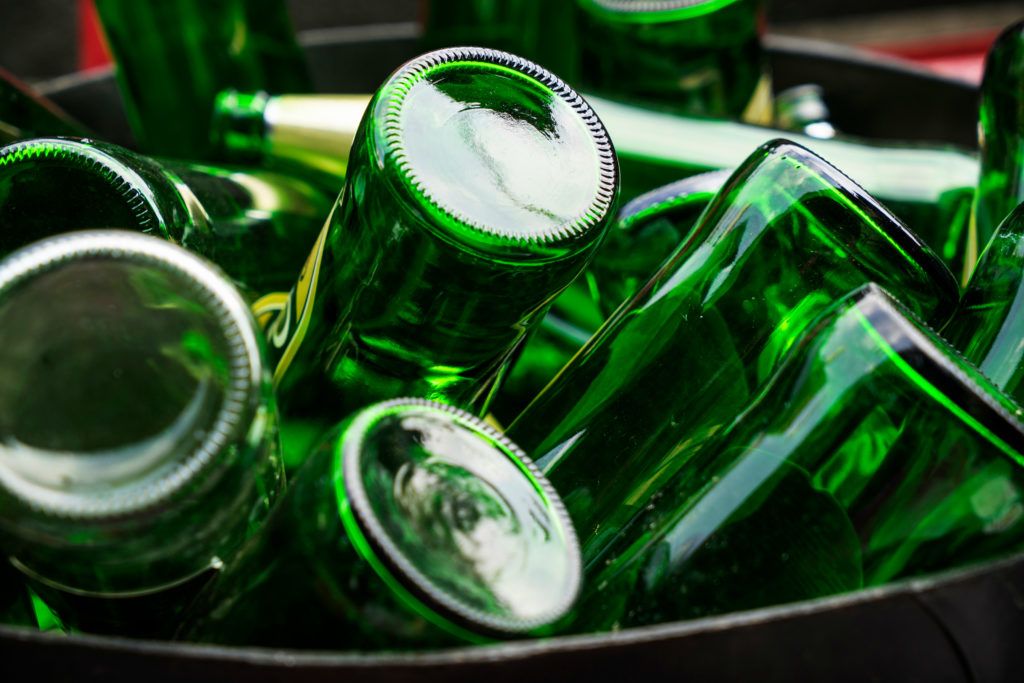 WASTE sector specialists have warned of the potential for 'seasonal overloads' if glass bottles are included in Scotland's Deposit Return Scheme (DRS).
Facilities for returning glass bottles in retail stores face the challenge of a steep rise in numbers at peak times such as Christmas, Easter and during hot weather.
Trade association British Glass said that with in-store reverse vending machines (RVMs) designed to accommodate just 60kg of glass (about 220 whole bottles), the size of facility is 'likely to be insufficient and woefully inadequate' during peak times when consumption is highest.
British Glass added that glass jars, which are not accepted in the DRS and are a valuable source of clear glass for recycling, could be lost to landfill.
Dr Nick Kirk, technical director of British Glass said, "Under the proposed new system, household glass collections could become a thing of the past. Jars make up around 15-20% of a typical kerbside box and without glass bottles, it is likely that they will not provide a sufficient incentive for local authorities to continue to collect."
Householders without a kerbside collection could face two separate trips – one to the bottle bank for jars and another to the RVM for bottles.
Michael Durr, MD of Glass Recycling UK added, "The majority of glass packaging processing plants in the UK are now designed to process a specially configured mix of glass: clear, green and amber. If there is less of any one of these coming through, such as clear glass because kerbside or bottle banks become financially unviable, it will significantly increase the cost of processing the remaining glass in the system."
British Glass is continuing to urge the Scottish Government to remove glass from the DRS implementation process.