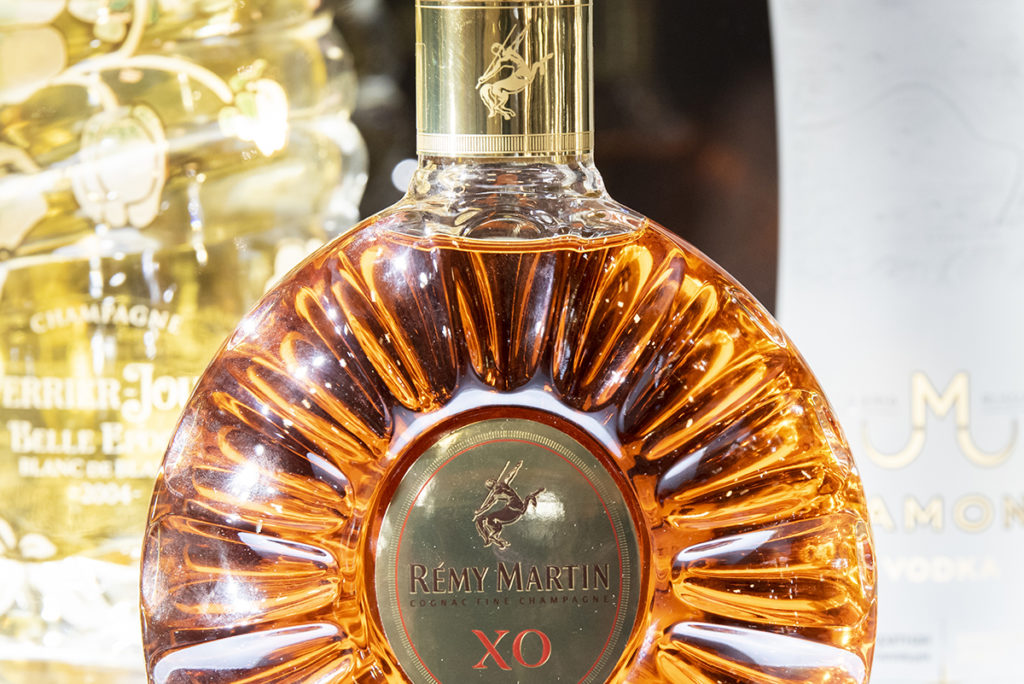 ORGANISERS of ADF&PCD and PLD Paris 2020, a dedicated event for the aerosol, dispensing, perfume, luxury drinks and cosmetic packaging community, have released the first details of the conference programme.
The event, which takes place on January 29 and 30, will feature themed 'Talks' theatres in each of its three separate shows: ADF – Aerosol & Dispensing Forum; PCD – Packaging of Perfume Cosmetics & Design; and PLD – Packaging of Premium & Luxury Drinks. A fourth theatre, the Innovation & Technology Theatre (ITT), will host product launches and talks on new solutions for packaging buyers.
Over the course of two days, the event will deliver some 35 hours of content from more than 80 speakers. The programme for each theatre has been designed by an advisory board made up of packaging specialists.
ADF Talks will focus on technical and regulatory challenges for the aerosol and dispensing sector and feature keynote talks, panel discussions and technical workshops. Sebastian Kraus, associate director packaging development at KAO, will lead a discussion on the 2020 outlook for aerosols and regulation, which will be followed by a series of keynotes from the likes of Marc Spiniella, plant general manager at Johnson & Johnson.
Franck Flecheux, LEREM director and Jonathan Gawtrey, head of product category development at L'Oréal, will explore the next five years in aerosols.
The ADF Talks theatre will also be the place to experience a technology workshop on filling and formulation from Johannes Burghaus, section head at Procter & Gamble, and a look at the potential impact of Brexit on supply chains from Patrick Heskins, chief executive at the British Aerosol Manufacturers' Association (BAMA).
The PCD Talks will include a session on sustainability issues, featuring a keynote talk from French MP Carole Janvier on the latest government thinking on plastics and the circular economy. This will be followed by a brand-led debate on the key issues in sustainability, featuring speakers from L'Occitane en Provence, Pernod Ricard, Coty and Kao.
Other highlights will include a keynote on the latest packaging innovation thinking at Jo Malone from executive director packaging development Chris Gevers; a presentation from Frédéric Dreux, R&D Packaging Leader – Prestige, Unilever on new recycling technologies; and sessions on a range of sustainability topics from speakers from brands including Estée Lauder, Chanel, Bulldog Skincare, L'Oréal and experts from associations including Citeo and Elipso.
The inaugural PLD Talks programme, produced in association with the Pentawards, will look at the mechanics behind design and innovation in the premium and luxury drinks packaging industry. Keynote speakers include Steve Honour, design manager Europe and Africa at Diageo, who will examine how brands should respond to consumer expectations of great design.
Jean-Dominique Andreu, CMO at Camus, will discuss how the brand is moving into personalised and made-to-measure packaging for its high luxury cognac ranges; while Mike Rose, director of brands packaging at Edrington, will address the challenges of bringing sustainable packaging solutions to luxury drinks products.
In other sessions, Rosie Milsom, head of NPD at liquor group Atom Brands, will reveal a new initiative to create craft brands; Johanna Angelucci, founder of champagne brand Léo de Verzay will discuss disruption in design for the wine market; and design agencies including Contagious and Butterfly Cannon will look at the latest influences defining drinks and perfume design.
Josh Brooks, event director of ADF&PCD and PLD Paris at Easyfairs said, "The response to ADF&PCD and PLD Paris 2020 has been overwhelming so far. There's an appetite for cross-sector pollination and this year's conference brings together viewpoints from across these three aligned market segments.
"We're incredibly grateful to our heavyweight advisory board, who have been instrumental in developing a programme that addresses the pain points of those working within the industry right now. They have also helped us bring in the biggest names in packaging to share their expertise. Most importantly, I believe that this programme will help our visitors solve their packaging challenges and help drive innovation across the packaging business."
ADF&PCD and PLD Paris 2020 takes place on Wednesday 29 and Thursday 30 January 2020, at Paris Expo Porte de Versailles.