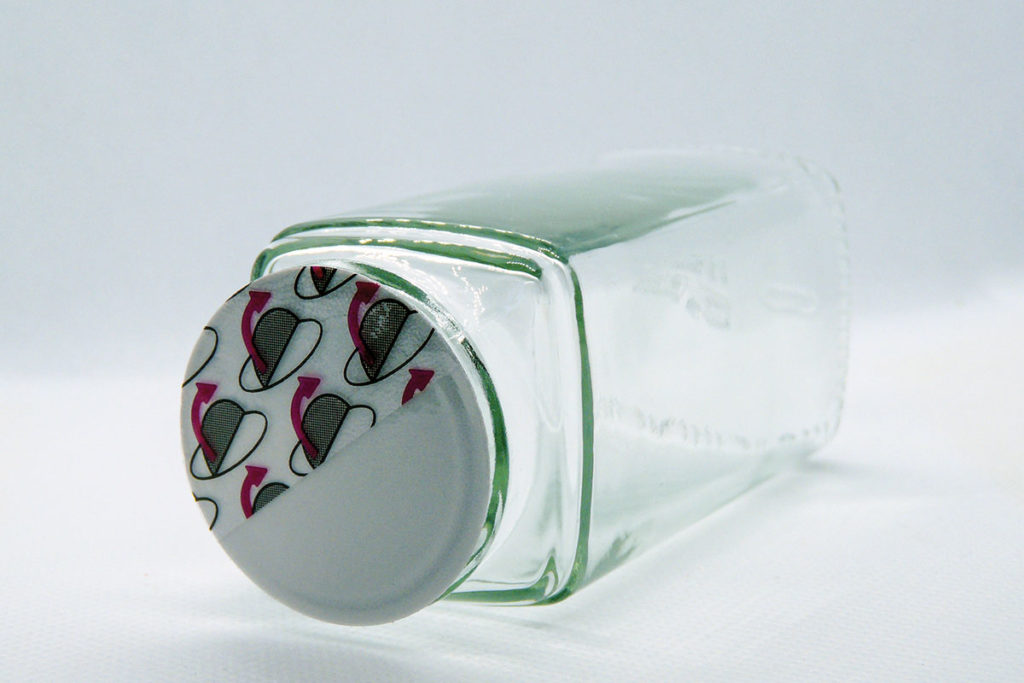 Demand for herbs and spices in glass packaging may be good for the planet, but it leads to challenges – particularly when it comes to sealing. Selig's Darren Dodd, service and marketing director, describes these problems, and outlines a solution
THE appetite of European consumers for spices and herbs continues to grow, driven by increasing interest in healthy living and ethnic cuisines. Indeed, imports of such products from developing countries increased by 6.6% a year between 2013 and 2017. At the same time, these consumers are railing against single-use plastics, and so many spice and herb suppliers are looking again at glass to package their products.
The use of easily recyclable glass jars lends an air of quality to what still might be considered aspirational products, but it can throw-up a host of issues for the supplier. One of the most pressing is how to seal the jars in order to protect the herbs and spices they contain from spoilage. There is a huge variety of herbs and spices, and research undertaken by Selig has found that they each have chemistries that can have profound effects on sealing. Most are currently sealed using induction heat processes, which are fast, cheap and work well in most cases. 
However, there are many cases where induction liners do not work. This is because spices such as pepper, nutmeg and cloves contain particularly volatile compound oils that attack the interface between the glass and the liner, acting as a solvent and eating away at the seal. Polyethylene terephthalate (PET) shrink seals could be used, but they slow the filling process down and consumers find them difficult to open.   
This situation is complicated by the fact most producers will package a number of different spices at the same facility. If they do not use a 'one-size-fits-all' sealing solution, logistics and stock control become incredibly convoluted.
Selig has been aware of these problems for some time now and, in response to requests from customers, has developed a solution – its GlassFuze induction heat sealing technique. GlassFuze was initially developed for the the sealing of packaging containing nut spreads, vinegar or water-soaked products such as pickled onions or beetroot. 
However, accelerated testing undertaken by Selig indicates that GlassFuze demonstrates an approximately 6-fold improvement in stability in the presence of aggressive spices in comparison with other products currently available, enabling induction heat seals to be used. GlassFuze enables a complete hermetic seal to be made to all types of glass and is suitable for food in dry or liquid form, regardless of its oil and/or fat content. Use of the product could enable suppliers to make significant cost and material savings by replacing the metal lids (and rubber gaskets, if applicable) often used to seal glass jars with strong, total barrier aluminium foil seals and a lighter cap.
The use of the aluminium foil is key. Not only does the foil create a barrier to oxygen and moisture – thereby extending shelf life and preventing leaks – it also heats up to create the actual seal. Without the use of aluminium foil, this hermetic seal would not be possible.
The paraffinic and microcrystalline waxes commonly used on aluminium foil to create a bond during the heat seal process would fail the EU food contact regulations due to the very low acceptable migration limits on paraffinic wax – especially when used with foods containing oils and fats. GlassFuze is 100% free from these waxes.
With the introduction of GlassFuze, suppliers of spices and herbs can now look towards glass to package their products, ensuring a complete hermetic seal regardless of its oil and/or far content.